Football Manager 2007
The excitement ahead of the World cup is building in the lead up to tomorrow's first match, and Sega have today unleashed news of their own football antics. Football Manager 2007 is set for a Christmas release on PC, Xbox 360 and PSP.

Sega have apparently took players comments on board and re-defined the Xbox 360 user interface to make it more user friendly, added more leagues and introduced network play for PSP users.

Features

Feeder Clubs - Brand new to Football Managerä 2007, and one of the most requested features on Sports Interactive's forums has been the addition of feeder clubs to the game. This new addition works in all the ways you would expect it to in real life. You can establish your club as the small team who receives loan players from a larger club or a large club looking for support getting your youngsters match experience by loaning them out. Have the first option on players from clubs, and schedule pre-arranged friendlies each season by simply asking your board for a feeder relationship and choose from the list they compile.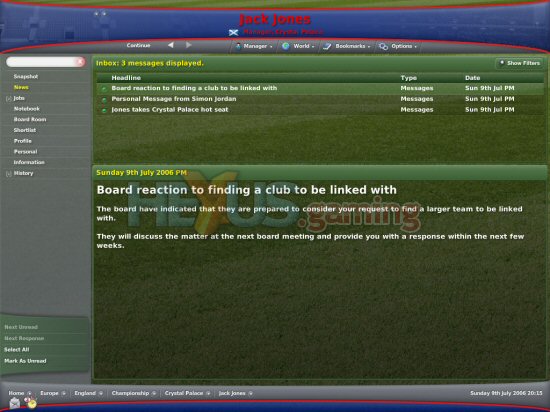 Click for larger image



Youth Revamp - A complete revamp of youth teams sees full youth squads for each team that has a youth set-up, thus giving a much better system for the regeneration of players in the long term game.

User Friendly – Football Managerä 2007 gives players a new easier to use default skin, along with hints and tips throughout the game, and an improved tutorial. In addition to better feedback from your assistant manager and scouts as well as lots more media, customisation and multiple row selection, all this adds up to the most user friendly Sports Interactive game ever.

Scouting Revamp - A complete revamp of the scouting system inside the game leads to more information about players and teams being made available to managers, as well as a more realistic methodology for player scouting. This system allows scouts to grow and improve their knowledge-base of the world's football players.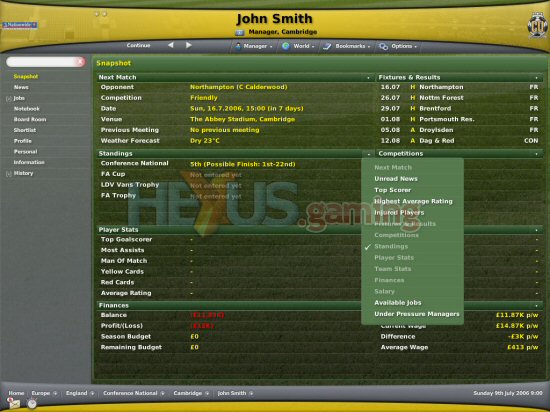 Click for larger image



Player Interaction - You can now talk to any player in the world via the media. Player interaction allows you to tap up other teams stars or see if players will buckle under the pressure. An effective manager must use the media as a motivational tool - why not praise your own players in many different ways or shout at them for loss of form?

Team Talks - For more varied ways to talk to your team, SI have worked hard to deliver vastly improved team talks at half and full time. Not only this, but pre-match team talks will now be making their first appearance in Football Manager - so you can send your team out onto the pitch with a specific briefing.