Today, you can get a taste of things to come in a playable demo of Tom Clancy's EndWar, which is now exclusively available to download via the Xbox live marketplace on Xbox 360.

The demo features both single-player and multiplayer gameplay. The single-player portion of the demo is part of the "Prelude to War" campaign, serving as a tutorial for players. The multiplayer portion contains one mode, Conquest, and one map, La Mancha, Spain. The multiplayer demo contains one-versus-one functionality and includes full match-making capabilities.

The first real-time strategy game from the Tom Clancy franchise will be set in a vision of World War 3, in 2020. While the narrative plans to engrosses the player in a massive global conflict, with battles taking place in American and European heartlands, there will also be 40 real-life recognizable battlefields including Washington D.C., Paris and Moscow.

Tom Clancy's EndWar will ship in EMEA territories on November 4, 2008 for Xbox 360 and the PS3.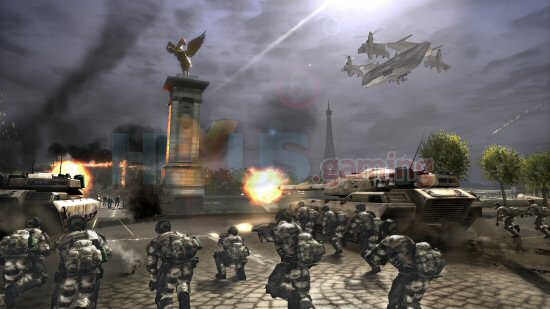 Click for larger image