Originally announced in 2004 as being in development for Xbox, the third-person disaster survival game, SURVIVOR is still in development and is planned to be released at the end of 2008 on PC, Xbox 360 and PS3.

The controversial content may not go down too well with some, especially considering the ongoing disasters in Burma and China, but amongst the disasters that we'll have to escape from will be the 1985 Mexico City Earthquake and the sinking of the Titanic. The game hasn't actually been rated yet, so whether it will actually get past the censors or not remains another matter.

If it does manage to get a release, you can look forward to fleeing from 1982's Hurricane Andrew in Florida, and navigating stairways and ventilation shafts as you furiously try to escape the Paraguay supermarket fire of 2004. This really happened and 275 people died, including many children.

Other disasters on offer will be:
1912: Sinking of the RMS Titanic
1945: Atomic bombing of Hiroshima
1985: Mexico City earthquake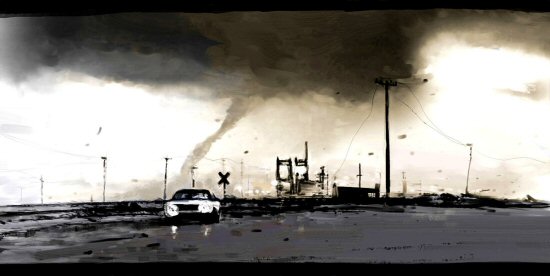 Concept Art



9/11 has also been mentioned, but we really can't see that happening. Replay studios describes this new kind of game as fitting into the genre of REALITY GAMING. You can say that again.

Developer Replay Studios is also behind the stealth-action game, Velvet Assassin which is also due for release this year.