Can you feel the Force?
Now I'm not often one to wet myself over a bunch of screenies but bugger me if these Soulcalibur IV screens don't look pretty bloody amazing. According to the press blurb Soulcalibur IV provides a true next generation fighting experience with new finishing moves and an innovative battle system that promises to revolutionize the genre. Set to finally reveal the origins of the Soulcalibur saga, the game features both new and familiar faces from across the galaxy who seeks the rival swords for their own goals.

But it gets better than that because in amongst this mass of screenies are two characters I'm dying to play… Lifted straight from the Star Wars universe we've got everyone's favourite hobblin' goblin, Yoda and the ultimate Sith Lord, Darth Vader… who both look superb.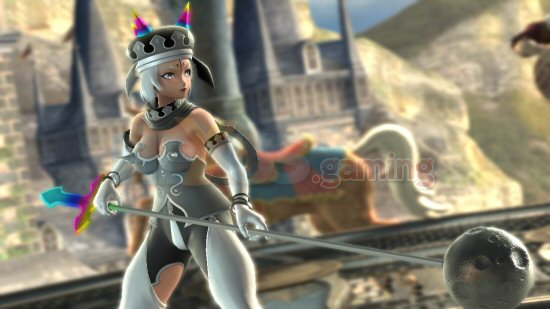 Click for larger image



But there's more to Soulcalibur IV than just tasty new characters as, for the first time in the franchise, customized characters or original favourites can be taken online to challenge others for the top spot.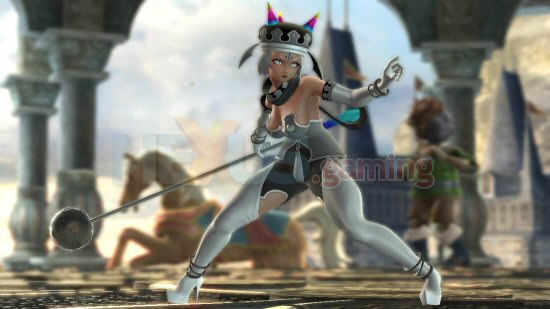 Click for larger image



In addition to the online elements Soulcalibur IV also features some new fighting moves such as the Active Matching Battle where you have non-stop matches with opponents trying to defeat players one right after another. Then there's the Critical Finish where you slowly fill the Soul gauge to unleash a devastating finishing move to defeat enemies once and for all. And how about the new Equipment Destruction that sees protective armour being broken off and visible lacerations of clothing? All sounds pretty good eh? And did I mention you can play as Yoda or Darth Vader?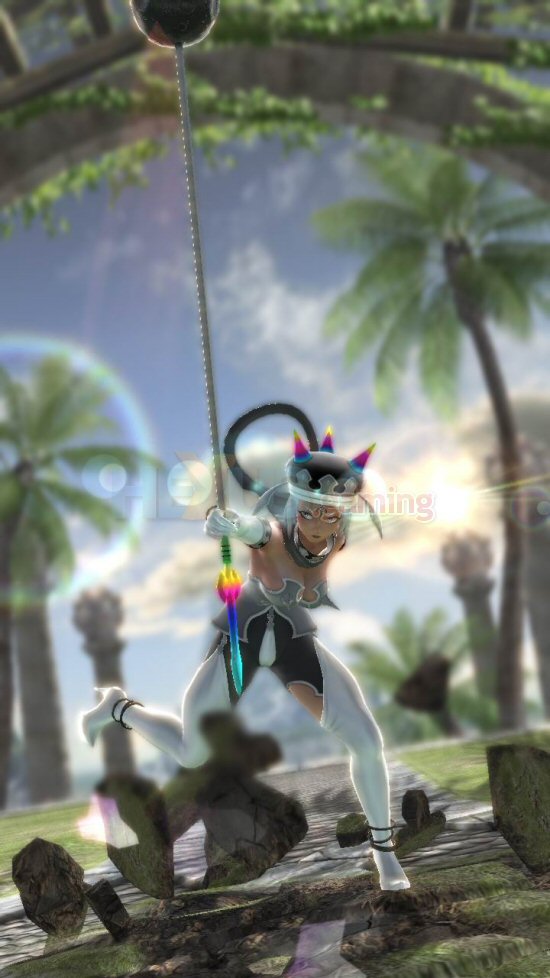 Click for larger image



Anyhoo, the release date has been set for the UK at July 31st… so not too long to wait to turn to the Dark Side…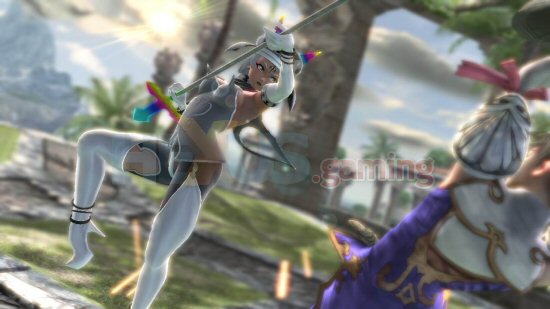 Click for larger image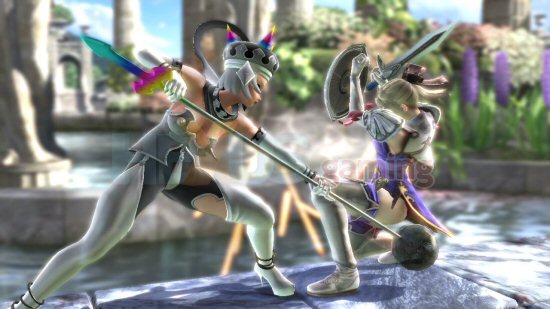 Click for larger image