Ubisoft has confirmed that the action adventure game, Assassin's Creed will be released on Xbox 360 and PS3 on November 16th 2007.

"We've been working very hard for nearly four years to make Assassin's Creed a reality and now there is a confirmed date when players will get to experience the results of our efforts," shared Jade Raymond, producer of Assassin's Creed. "This is a huge event for the team. Our biggest reward will be everyone having a lot of good solid fun."

About Assassin's Creed
The game is set in 1191 AD, when the Third Crusade was tearing the Holy Land apart. Shrouded in secrecy and feared for their ruthlessness, the Assassins intend to stop the hostilities by suppressing both sides of the conflict. Players will assume the role of the main character, Altair, and will have the power to throw their immediate environment into chaos and truly experience the art of a master assassin.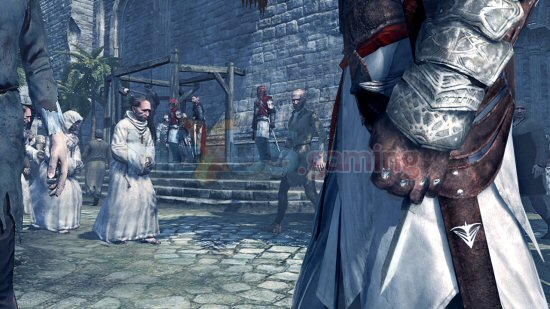 Click for larger image