Luke, it's Star Wars solely for the PSP

Star Wars Battlefront: Renegade Squadron is the previously untold story of a ragtag ensemble of battle-hardened rogues and scoundrels assembled by Han Solo. Gathered together to execute some of the most secretive operations in the Rebel Alliance's war against the GalacticEmpire, the Renegade Squadron participates in battles spanning the galaxy.

From the Valley of the Sith on Korriban to a dogfight in space through the remains of Alderaan, Solo directs the team on missions of sabotage, rescue and retrieval.

Being developed from the ground up exclusively for the PSP, Star Wars Battlefront: Renegade Squadron is the latest in the Star Wars Battlefront series so, if you've played any of the others in the series, you'll have a good idea of what to expect.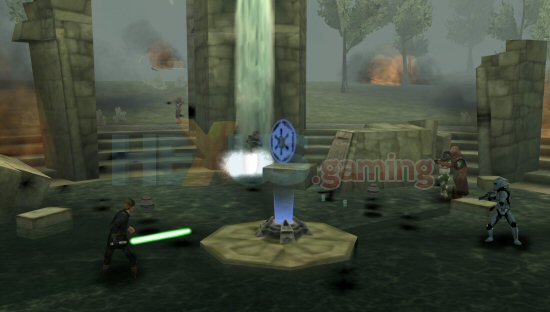 Click for larger image



One of Star Wars Battlefront: Renegade Squadron's key features is the ability for players to customize not only their character but also the battles in any way they want. The game presents new battles and missions found through a never-before-told story, as well as an loads of personalization and customization options.

But the fun doesn't stop there as, for the first time on the PSP, Star Wars Battlefront players can team up or compete online with others all over the world. With weapons, equipment and abilities that players select themselves, it's pretty much a certainty that no two allies will look or perform exactly the same.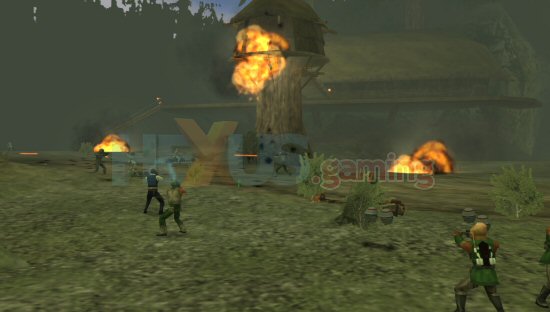 Click for larger image



Key Features include a story beginning with the evacuation of Yavin 4 (end of A New Hope) and ending with the Battle of Endor (Return of the Jedi). But this time around the original story features 11 battles as seen through the eyes of a clandestine Rebel team personally selected by Han Solo.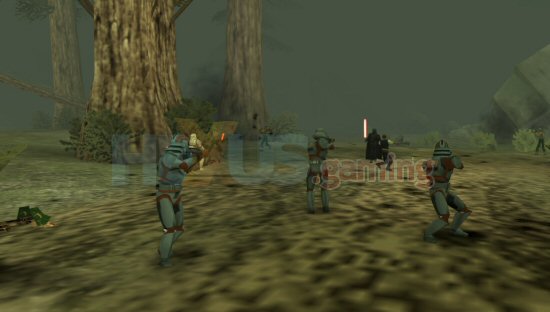 Click for larger image



Players can upgrade and customize soldiers' attributes (health, speed, agility), equipment (weapons, items) and appearance (species, body, insignia, uniform colors) before setting out on a new load of maps including Ord Mantell, Boz Pity, Korriban, Sullust and Saleucami, plus new space battles at Kessel, Hoth, and the remnants of Alderaan. There's even a second Hoth map, plus a new interpretation of Endor.

At last, you can fly as heroes in space aboard the Millennium Falcon, Darth Vader's TIE Advanced, Jango and Boba Fett's Slave I, and Obi-Wan Kenobi's Jedi starfighter. But back down on the ground you've now got new land-based heroes including Admiral Ackbar, Ben Kenobi (the original, Alec Guinness version from Episode IV), IG-88, Asajj Ventress and Kit Fisto plus another fourteen heroes making a return from Star Wars Battlefront II.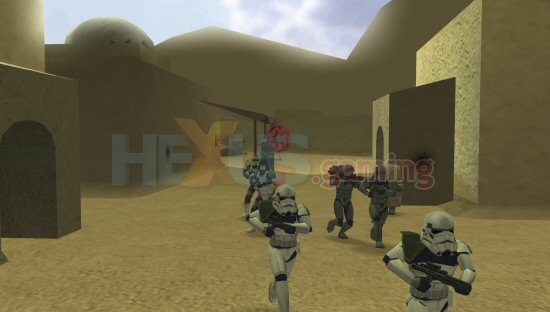 Click for larger image



For vehicles you've got a choice of B-wings and TIE defenders in space, plus A5-R Juggernauts, T4-B heavy tanks and mountable carrion spats on land. But I reckon you'll spend a load of time in space as Star Wars Battlefront: Renegade Squadron allows players to enter capital ships as they did in the console versions of Star Wars Battlefront II.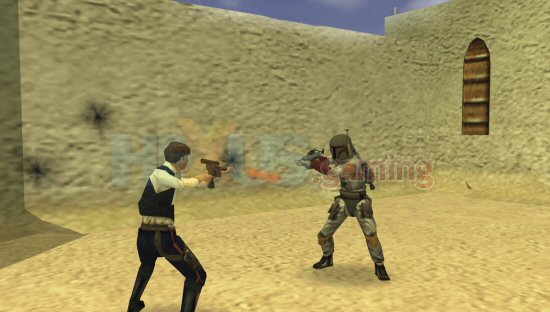 Click for larger image



Multiplayer allows for up to 16 players via Infrastructure and eight via Ad Hoc. Infrastructure mode is hoped to kick off an online community through leaderboards and profile pages where players can display medals they've earned, their battle statistics and more.

Star Wars Battlefront: Renegade Squadron is due out on the PSP in October 2007.