Bust-a-move hits the DS and PSP


505 Gamestreet have announced Bust-A-Move, that bubble bursting, dragon featuring gnarly frustrate-em-up is heading for the DS and PSP.

Bust-A-Move Ghost for PSP and Bust-A-Move DS for Nintendo DS will be the first time the popular puzzle game has appeared on the next-generation handheld formats and 505 reckon that the two titles will offer players a whole range of new modes and features that are only now possible thanks to the new hardware.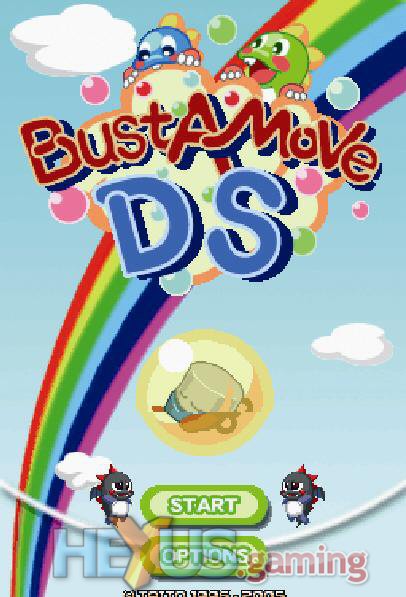 Bust-A-Move DS uses the DS's touch-screen to allow players to use the bottom screen to "fling" bubbles into the play area using Bub and Bob's funky new catapult, rather than the classic cannon.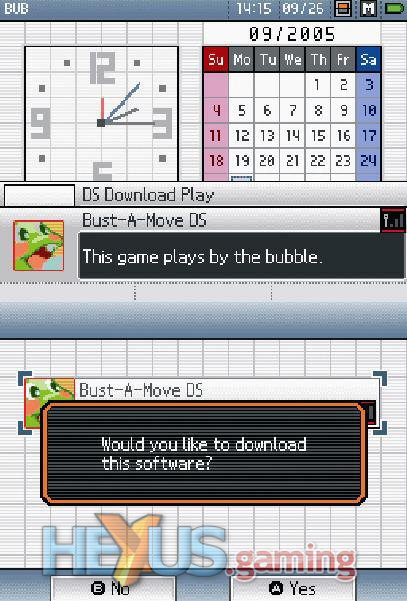 Touch the screen with the stylus or even your finger to select the angle and trajectory of your shot, then fire away as fast as your fingers can work. The new slingshot system means there's no more waiting for the cannon to rotate into position, resulting in faster and much more frantic play.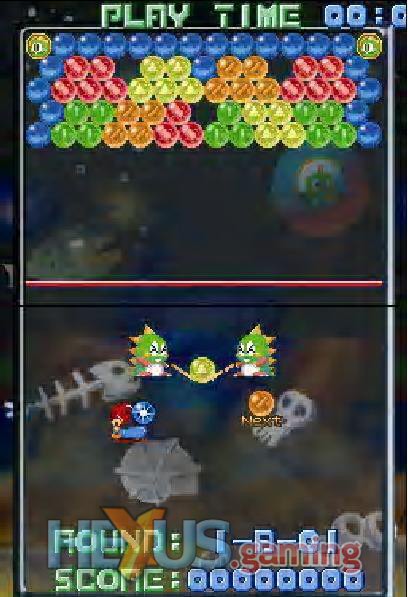 But don't worry if you're a Bust-A-Move purist – you can choose to play using the classic control pad set up if you like your Bust-A-Move a bit more traditional.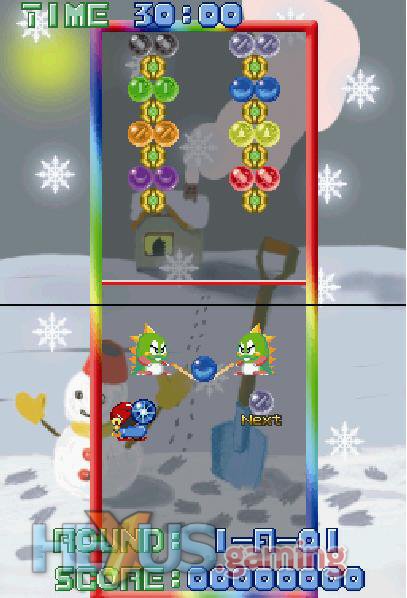 Other new features include a "quick swap" function, where a bubble is always held in reserve in addition to the bubble in play, allowing you to switch in a second at any point. This allows for increased strategy and therefore more exciting ways to bust the bubbles in the play area.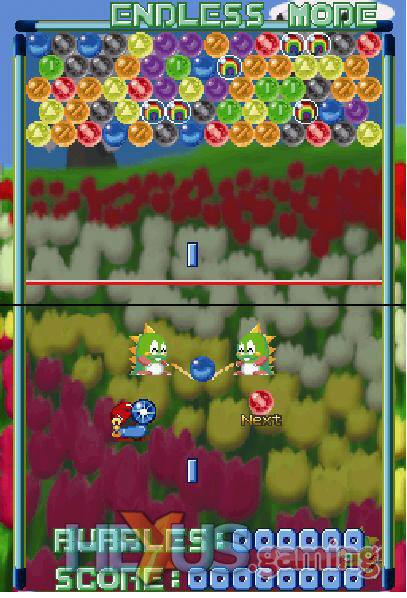 Multiplayer matches pitch you against up to four other players wirelessly, using just one copy of the game. The popular Classic mode returns, along with all-new puzzle missions to keep you on your toes and there are eight insane new characters to meet.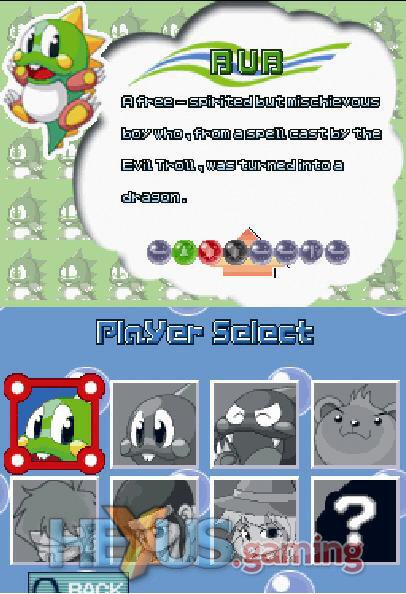 Bust-A-Move DS, developed by Taito/Happy Happening, will be published in the UK on 24th February, priced £29.99.