Race Gran Turismo in HD, if you've got a PS3


For a 'limited time' owners of the PS3 can get their hands on a small demo of Gran Turismo HD, the supposedly canned sequel to Playstation's most popular racer.

Available for download from the Playstation Store, the Gran Turismo HD Concept demo gives players access to 10 cars and one track with two styles of racing.

Once they've downloaded the Gran Turismo HD Concept, PS3 users will be able to race on the Eiger Nordwand course and can compete in Time Trial races to collect and unlock new cars. Once you've done that you'll then have access to 10 more "Tuned Cars," as well as access to a new driving mode, the Drift Trial.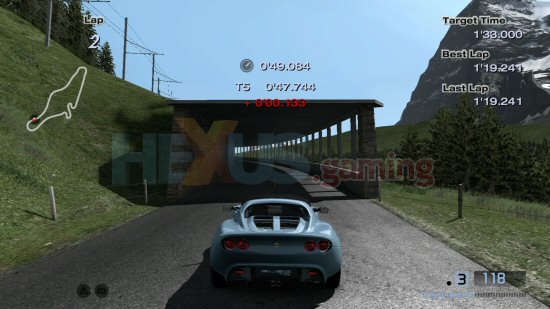 Click for larger image



In the Drift Trial mode, the player can master the art of drifting, leaving great strips of rubber behind in the fight to achieve ultimate control of their car. And, just to make sure your embarrassing lap time and points scores can be seen by everyone, when connected to the PLAYSTATION Network , the player's times will be uploaded for all to see and view along with the Top 10 rankings for each car and mode… you can even play and save replays online too.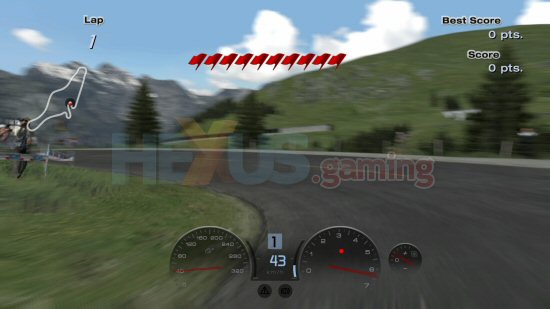 Click for larger image



The cars available in the demo, in order of appearance in game and available in stock and tuned versions are as follows:
1995 Suzuki Cappucino
1989 Mazda Eunos Roadster
2004 Honda Integra TYPE R
1996 Mitsubishi Lancer Evolution IV GSR
2006 Infiniti G35 Coupe
2005 Mitsubishi Lancer Evolution IX GSR
2005 Lotus Elise 111R
1994 Nissan SKYLINE GT-R Vspec II
1995 Toyota Celica GT-FOUR Rally Car
2006 Ferrari 599

The following settings are available during gameplay:
1) Transmission the player can select either Manual or Automatic.
2) Stability Management (SM) the player can turn this ON or OFF during gameplay. ASM is designed to prevent vehicle skidding by controlling each of the four wheel brakes independently.
3) Traction Control (TC) Level the player can set the TCS level, which senses drive-wheel slip and prevents wheel spin.
4) Tires the player can select front and rear tires from nine types of brands.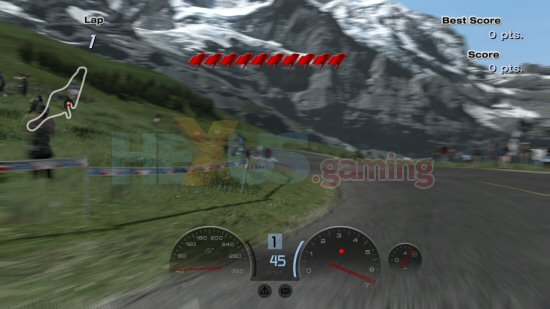 Click for larger image



Check out the next page for more screenshots and keep an eye on HEXUS.tv for the trailer, coming very soon!