Crysis-beater...hmph

Not one, but two great looking games from software developer Techland were on show in Leipzig. This time we're taking a look at Warhound, the free-roaming FPS that bears more than a passing similarity to Crysis. The Techland team wouldn't let us play their new title, so instead we had to stand, like kids outside a sweet shop who had run out of pocket-money, at a game that featuring fierce military combat, dense forest combat and a destuctible environment. Once again, it's a game from Techland that has yet to acquire a publisher, but they'll surely be pushing each other out of the way for this awesome looking title.

The game will take us across worldwide locations including Korea, Africa, South America and East Asia as you fight against the fiercest and most dangerous criminals in the world. Eventually you'll be attempting to prevent the largest terrorist threat in history, but in the lead up to the grand finale you'll be heling free kidnapped VIPS, eliminating dictators and drug kingpins and freeing kidnapped VIPS.

In the flesh, as it were, Warhound really does look superb, although we'll reserve judgement on whether it plays as well as Crysis until we've had some decent time hadns-on with this first person shooter.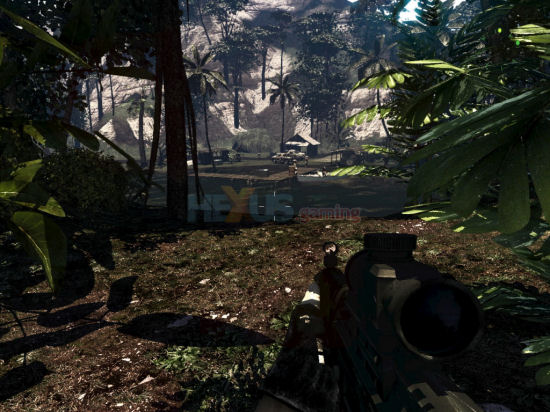 Click for larger image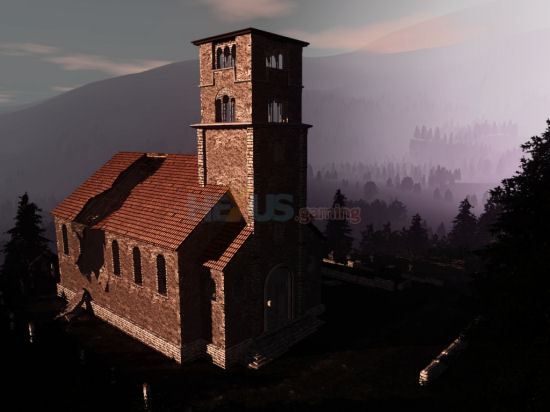 Click for larger image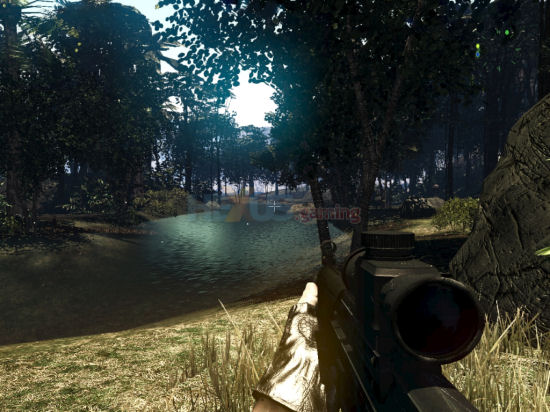 Click for larger image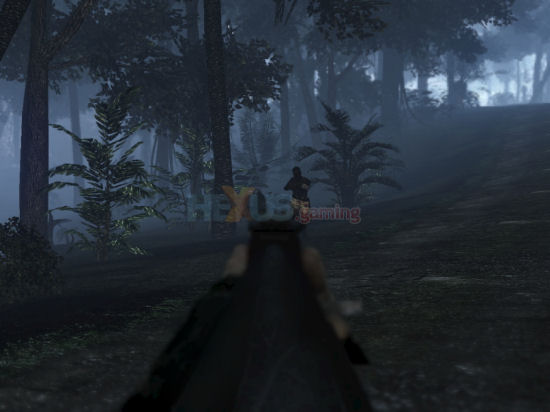 Click for larger image