The climate is changing, natural resources are becoming scarce, society is evolving.
To celebrate the full boxed copy release of Geo-Political Simulator on PC, HEXUS.gaming has three copies of the game to giveaway, alongside a Creative - PCI Sound Blaster X-Fi Platinium Fatal1ty Champion Series 7.1 Sound Card and a Creative HS Fatal1ty Gaming Headset.

Completely localised for the UK , Geo-Political Simulator allows ordinary citizens to strut their stuff in the position of power.

GPS is an ambitious and unique project, offering an extremely thorough and realistic simulation of the planet at all levels: politics, the economy, environment, the military, science, culture, religion. GPS is also a constantly evolving product controlled by a team of dedicated developers and specialists. Its purpose is to always offer top notch simulation, notably including regularly updated data, and also to develop new scenarios taking into account the planet's geopolitical evolution and upheavals.

The game takes place in real time in 170 countries with all their data detailed for you. Concentrate all the power in your hands or let your ministers manage day-to-day business. Check up on the ambitions of your competitors. Use diplomacy or armed forces to safeguard your nation in a tense international situation. Navigate amongst the different political parties and pressure groups while monitoring your popularity ranking for the upcoming election - the list is endless.

The climate is changing, natural resources are becoming scarce, society is evolving. Find the scientific, political and social solutions for tomorrow's world. Test out a new policy or apply established doctrines; all scenarios are possible - the choice is yours in Geo-political Simulator.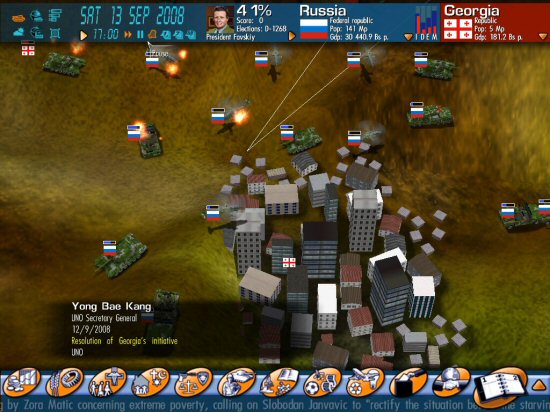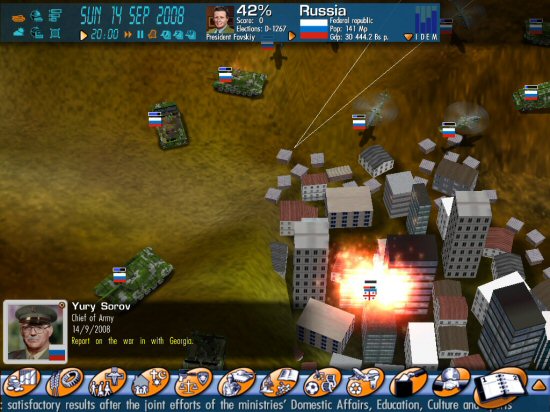 For more information, please visit the official website.

For details of the competition please turn overleaf...