Let's hope it's better than the Matrix Revolutions
I must be out of it a bit as I hadn't even heard that the Wachowski brothers had been working on a new film… and it wasn't until the screens for Speed Racer popped up that I had any idea about their new 'car-fu' project.

Set for release in 2008 coinciding with cinema release of Speed Racer, Wii and DS owners will be able to get behind the wheel of signature vehicles to experience the film's high speed combative racing style. The car-fu style of action within the game will closely represent the action style being designed by the Wachowski brothers for the film itself as they've lent direction and assets to the development team directly from their Berlin set.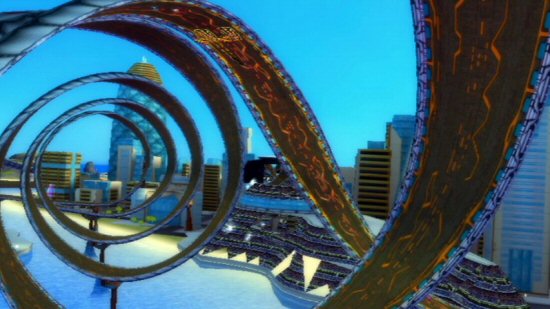 The game's development for the Wii and PlayStation2 system platforms is led by the New Zealand-based Sidhe. Developing across console, handheld, and PC, Sidhe has created a range of innovative products including a variety of racing titles.

Written and directed by the Wachowski brothers and produced by Joel Silver, Speed Racer is based on the series created by anime pioneer Tatsuo Yoshida. A live-action family adventure, Speed Racer follows the young race-car driver Speed in his quest for glory on and off the track in his thundering Mach 5.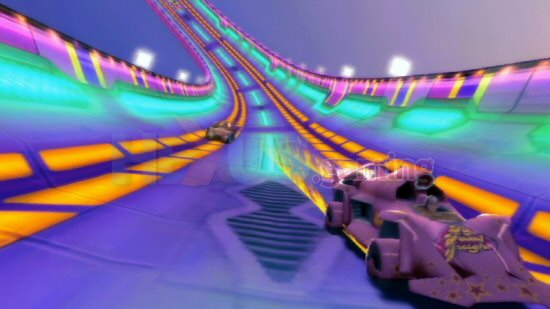 The film will feature other characters that fans of the show will remember, including Speed's family and his mysterious arch-rival, Racer X. Warner Bros. say the new high-octane actioner will combine the kind of revolutionary visual effects and cutting-edge storytelling that have become the benchmarks of the Wachowski brothers' films, bringing Speed Racer into the 21st century. The film stars Emile Hirsch ("Alpha Dog") as Speed, Christina Ricci ("Black Snake Moan") as Trixie and Matthew Fox (TV's "Lost") as Racer X as well as Oscar winner Susan Sarandon ("Dead Man Walking") and John Goodman ("Evan Almighty") as Mom and Pops Racer.

Check out these Wii screenies and let us know what you think over on the forums.