Sonic Boom


SUNNYVALE, Calif. – January 24, 2006

You win! The ultimate in arcade brawlers comes home as Capcom today announced Street Fighter Alpha Anthology for the PlayStation 2 computer entertainment system, a monumental compilation of the entire Street Fighter Alpha arcade series. The collection features direct arcade conversions of StreetFighter Alpha, Street Fighter Alpha 2, Street Fighter Alpha 2 Gold and Street Fighter Alpha 3 which have never before been available together in one package. As an added bonus, the "pint-sized" Super Gem Fighter Mini Mix (also released on consoles as Pocket Fighter), is included which brings the total to five action packed games on one disc. Street Fighter Alpha Anthology is scheduled for release throughout North America in summer 2006. To date, the Street Fighter franchise has sold more than 27million units worldwide.

All titles in the collection feature three core gameplay options. Arcade mode pits competitors against a series of CPU controlled opponents in order to beat the game. Versus mode allows two players to choose among the cast of characters for intense head-to-head battles. Fighters can practice special moves and combos to hone their skills in the training mode. Additionally, all four Alpha titles feature survival mode as well as a dramatic battle mode which allows 2-on-1 tagteam matches.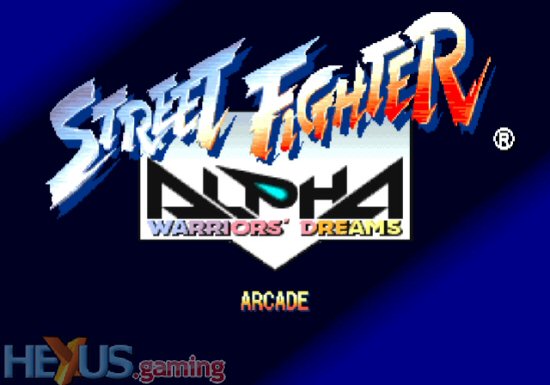 Street Fighter Alpha brings together a cast of 13 characters from the collective Street Fighter universe. The series' inaugural title introduces super combos and alpha counters to add a new dimension to fighting. Street Fighter Alpha2 ups the ante with 18 fighters and several new options including high and low Alpha counters as well as more moves and combos for each character. In addition, the second title launches the Custom Combo system which lets players use up a super meter to perform devastating multi-hit combos. Street Fighter Alpha 2 Gold is an enhanced version of the previous game featuring different versions of some of the characters. The most robust entry, Street Fighter Alpha 3, includes an unprecedented 25 characters and offers players the choice of three "isms" fighting styles made popular in previous Street Fighter games. Super Gem Fighter Mini Mix rounds out the anthology with miniature versions of popular Capcom fighters in fierce battles. Combatants vie to collect power-up gems as they perform an array of special attacks and powerful combos.