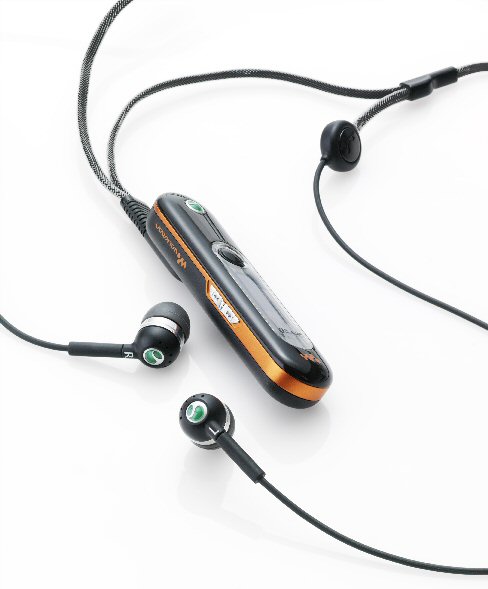 Outstanding audio without wires





Stereo Bluetooth Headset HBH-DS970 – Streaming Music in Stereo





Sony Ericsson announced a new music accessory, the Stereo Bluetooth Headset HBH-DS970. Designed for an outstanding wireless audio experience, the headset delivers crystal clear digital sound with full call handling.



The Stereo Bluetooth Headset HBH-DS970 connects wirelessly to a mobile phone, streaming digital music in full, rich sound via Bluetooth 2.0. It provides high-performance audio in a lightweight wireless headphone design. Comfortable, ergonomic and exchangeable ear buds further enhance the quality of bringing music to the ears.

"This high quality headset delivers really outstanding sound," says Ulf Persson, Corporate Vice President Accessories. "We have put top priority on the user's audio experience. Excellent sound quality and a simple attractively designed wearing solution make this headset perfect for music and voice wherever the user is."

With the HBH-DS970, the user can listen to more music with less chance of missing a call. The multipoint function enables users to listen to the music files from a computer, PDA or other Bluetooth devices while remaining connected to their mobile phone, staying available for every call. Using the intuitive display hanging lightly around the neck, the phone can stay in the pocket while the user handles calls, chooses music or adjusts the volume.

And if that phone is the new Sony Ericsson W950, using the Stereo Bluetooth Headset can put the user at the very center of the mobile digital music revolution. Also launched today, the W950 is the latest addition to the range of ultra-stylish Walkman music mobile phones. With an enormous 4GB storage capacity, it is the perfect companion phone for the Stereo Bluetooth Headset.

With the HBH-DS970 the user can enjoy wireless simplicity without sacrificing high-performance sound, deciding exactly what to listen to and when to take a call. Available from Q2 2006.



Facts and Figures HBH-DS970





Kit contents


Stereo Bluetooth Headset HBH-DS970
Standard Charger CST-60
User Guide



Specs


Weight: 27g
Color: Black with gray, silver and orange detail
Talk time: Up to 6 hours
Standby time: Up to 300 hours
Music: Up to 6 hours

The Stereo Bluetooth Headset HBH-DS970 is the newest addition to the complete portfolio of Sony Ericsson music accessories. The range includes, among other products, Home Audio System MDS-70, Portable Speakers MPS-60 and FM Music Transmitter MMR-60.



About Sony Ericsson


Sony Ericsson Mobile Communications serves the global communications market with innovative and feature-rich mobile phones, accessories, PC-cards and M2M solutions. Established as a joint venture by Sony and Ericsson in 2001, with global corporate functions located in London, the company employs approximately 5,000 people worldwide, including R&D sites in Europe, Japan, China and America. Sony Ericsson is the global title sponsor of the Women's Tennis Association, and works with the Association to promote the Sony Ericsson WTA Tour in over 80 cities during the year. For more information on Sony Ericsson, please visit http://www.sonyericsson.com.



Walkman is the registered trademark of Sony Corporation.





Any product features, specifications or statements in this document that are not historical facts are forward-looking and involve risks and uncertainties. Actual product features, specifications or forward-looking statements are subject to change.