Q&A with the series producer


Ubisoft are pushing the Splinter Cell series in a new direction. They've promised us blood-pumping chase sequences, close combat and intense gun battles in Sam Fisher's latest adventure.

To survive in Splinter Cell: Conviction you need to build an underground network of allies who will help you obtain hi-tech gadgets and stay one step ahead of your pursuers as you struggle to unmask the forces that want you dead.

The following Q&A is with the senior producer of Splinter Cell: Conviction:

Could you introduce yourself and explain your role in the project?
MF- Mathieu Ferland, I'm senior producer on Conviction. My role is to support the producer and development teams with all high level issues they may encounter. I also closely monitor the Splinter Cell brand evolution, especially since Conviction is based on new core game play innovations and new setup.

On which platforms will Tom Clancy's Splinter Cell Conviction be available?
MF- Conviction is Xbox 360 console exclusive and will also be available on PC.

When will the game be released?
MF- The game will be available for Christmas 2007.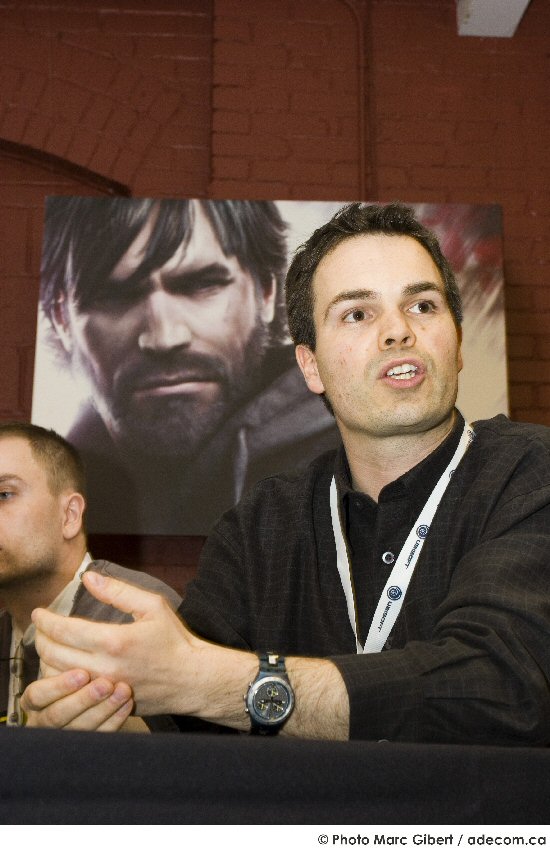 Who is in charge of the development?
MF- The game is created and developed by previous SC's team in Ubisoft Montreal's studio. Once SCCT was completed, the team started the conception and R&D for Conviction. The benefits of working with a team having such a strong experience in regard to Splinter Cell's philosophy is high. For the first time, all multiplayer and online features are being completely developed in Montreal. Also, this experience is precious as we are changing some core game play mechanics but wanted to keep the true spirit of the franchise.

How is it linked with previous Splinter Cell? Is having played to Splinter Cell Double Agent mandatory to fully understand the storyline?
MF- This is a stand alone game and the surprising storyline is clear and consistent even if you haven't played previous games. However, Splinter Cell fans will recognize some interesting subtleties.

Could you introduce us with the main character?
Sam Fisher has evolved a lot through the first four games of the series. He used to be a soldier, then became a double agent where he had to make choices between opposing orders. Now, facing a new situation where he's a fugitive, he no longer acts upon order but has to trust and follow his own convictions.

In fact Sam is like us, as he got older, his beliefs and questioning are becoming more central. We are somehow in a similar situation, we grew up along Sam and our perception of the medium has changed: We want to mix our game play ambitions with a stronger narrative. Also, we wanted to share the vision we always had for Sam but that we couldn't fully explore while he was in "soldier obey order" setting.