Bigger, badder and tougher
Produced by Namco Bandai Games and powered by Japanese developer From Software, Dark Souls is a brand new action role playing game for PS3 and Xbox 360 coming in 2011 and the spiritual successor to Demon's Souls.

Set in a dark fantasy universe, Dark Souls is a challenging and in-depth RPG that features tense dungeon crawling, fearsome enemy encounters and online co-op gameplay across a huge game world.

If you thought Demon's Souls was tough, Dark Soul's is set to be even tougher according to creator, Hidetaka Miyazaki, with a range of fantastical beasts that aren't going to let you hide or keep still for too long. Few details have so far been released so far, but alongside the launch of some new screenshots comes news of the Beacon Fire system, which didn't feature in the last game.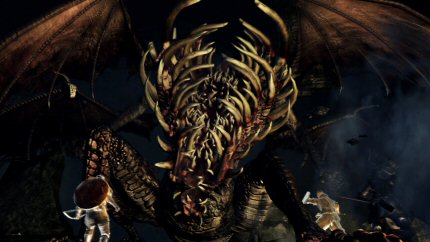 Click for larger image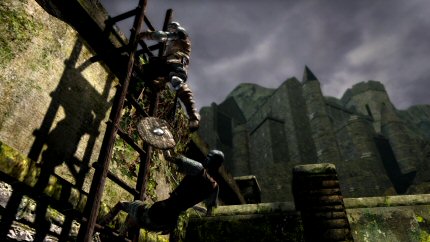 Click for larger image



Throughout the world, the small, warm light of the beacon fire will serve as a point of subtle relief that glows in the cold, dark world that the player explores. The main functions of The Beacon Fire are as follows:

* Recovery Point: Use the fire to restore the Life Gauge . Restart Point: When a player dies in the game they can restart from the last Beacon Fire, helping players progress in the face of adversity and death
* Sharing Point: Players may gather around the beacon fire to share the Dark Souls experience

With over one hundred weapon variations available, big boss battles against formidable opponents and sprawling open-world environments, Dark Souls looks to be a viable alternative to some of the other big name RPGs out this year.

Check out the screens.