Warner Bros. has confirmed that it is working on LEGO Rock Band in conjunction with Harmonix and MTV Games.

Billed as a family friendly experience, LEGO Rock Band will allow gamers to experience journey to rock stardom where they can "Build a Band and Rock the Universe."

LEGO Rock Band combines the multiplayer music experience of Rock Band with the fun, customization and humour of the LEGO videogame franchise and will be packed with chart-topping songs and classic favourites suitable for younger audiences, including:

Blur: "Song 2"
Carl Douglas: "Kung Fu Fighting"
Europe: "The Final Countdown"
Good Charlotte: "Boys and Girls"
Pink: "So What"

Players will become rockers as they embark on a journey to stardom that the whole family can enjoy as they work their way through local venues, stadiums and fantasy locations on Earth and beyond, that mimic the imaginative settings that the LEGO world offers. Also continuing the LEGO "build-and-play" gaming experience, players will be able to create their own LEGO Rock Band style as they customize their minifigure avatars, band and entourage, including roadies, managers and crew. LEGO Rock Band supports Rock Band instruments, as well as other music game controllers.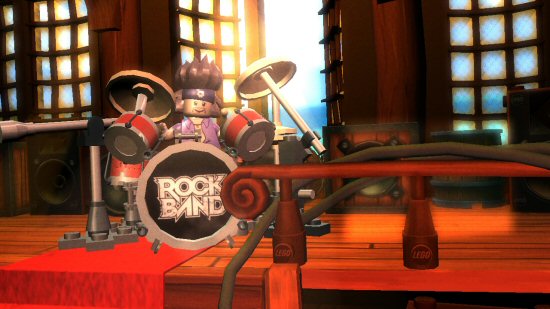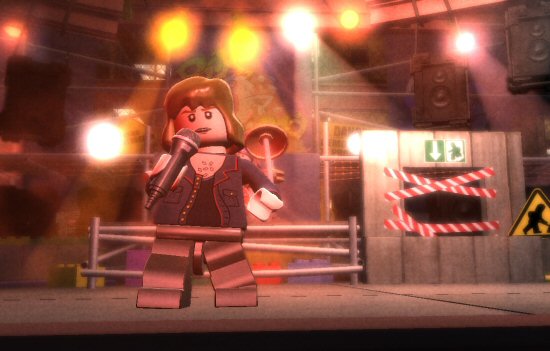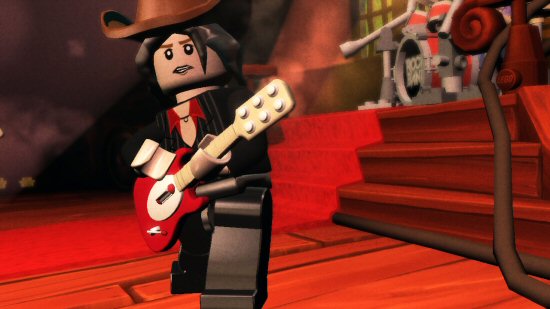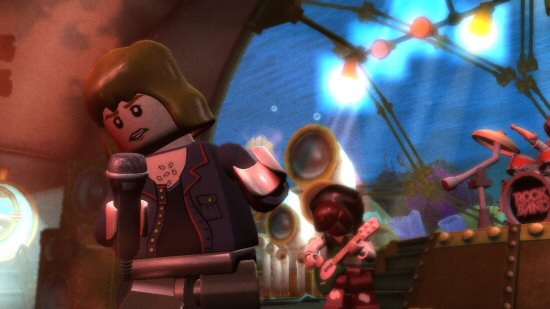 LEGO Rock Band will be available for the Xbox 360, PlaStation 3, Wii and DS and a 2009 release date has been slated.