Konami give PES an overhaul
The new football season isn't far off now and that can only mean one thing. The big two soccer franchises, FIFA and Pro Evolution Soccer are about to go head-to-head once more.

We've already seen a hint of what we can expect from EA's FIFA series, but today Konami has confirmed a few details on PES 2009, including the fact that it will be released on PS3, Xbox 360,PC, PS2 and PSP this Autumn.

So what's new?

Well, details are still thin on the ground, though Konami has said we expect some extensive new additions, enhanced options to customise the experience on the pitch and a 'stunning' graphical update.

It also claims that "new moves, innovative new control elements and key online elements" will further the realism of the new game.

"The announcement of a new PES game is always a highlight for Konami, but PES 2009 looks set to reaffirm the series' utter superiority," commented Jon Murphy, PES Project Leader for Konami Digital Entertainment GmbH.

"We are committed to extending the realism of the new game with a wealth of key gameplay additions, and will produce a football title that truly embodies all the skill and pace that is good about the modern game."

It looks great, but we really want to see the series evolve this time, last year just wasn't good enough. We've got our fingers crossed that it will the best yet.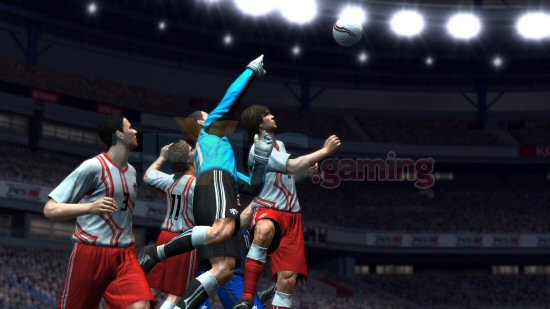 Click for larger image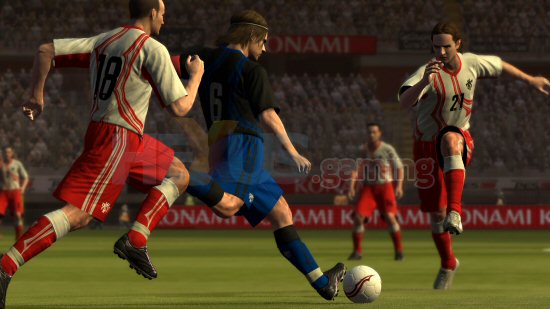 Click for larger image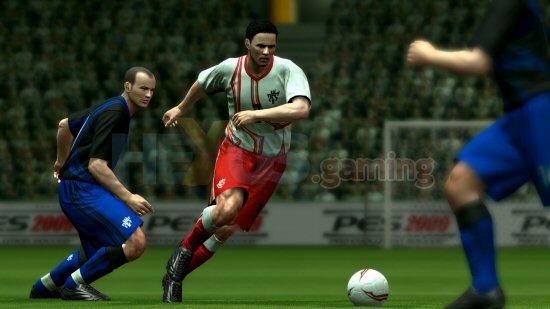 Click for larger image
More screenshots overleaf