11 great videogames for 2007
What a year it's been for videogames; the best year ever some are saying. We're inclined to agree as it took us ages to narrow our list down of the year's top games to just eleven titles (we did have just ten, but then we remembered a certain PS2 title that rocked our boat). There are a number of great titles that we haven't included in our list of must-buy titles for 2007, including Supreme Commander, The Darkness, Forza Motorsport 2, Guitar Hero III, Halo 3, Mass Effect, Metroid Prime 3: Corruption, Wario Ware: Smooth Moves to name just a few, but we have looked at every platform and different genres to come up with a list that hopefully has something for everyone. So without further ado, and in no particular order, check out our top ten recommended games of 2007.

Bioshock (Xbox 360 and PC)

BioShock is the "genetically enhanced" first-person shooter that lets players do things never before possible in the genre: turn everything into a weapon, biologically modify their character's body with plasmids, hack devices and systems, upgrade weapons and craft new ammo variants, and experiment with different battle techniques. It boasts a great storyline and an atmospheric underwater city, sporting some of the best graphics that you'll see on Xbox 360. These are just two of the reason to pick up this brilliant first person shooter

The game has been gathering awards even before it was released, and deservedly so. Bioshock is the most atmospheric first person shooter of 2007.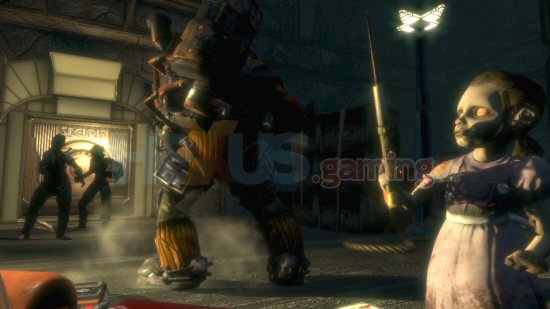 Click for larger image



LEGO Star Wars: The Complete Saga (Nintendo DS)

LEGO Star Wars: The Complete Saga enables you to play through the events of all six Star Wars movies in one videogame for the first time ever. That's all you really need to know.

Developer Traveller's Tales has done a decent job with the console versions, but it's the handheld version that really stood out for us. The features include exclusive mini-games and levels, revamped attacks (more powerful Force Pushes), new special moves for characters (Darth Vader's devastating Force Throw), new power-ups (invulnerability and enhanced attack damage) and much more. The DS version takes full advantage of the touch screen and the result is one of the best games on handheld this year.