V8 muscle cars set the pace
Colin McRae creator's Codemasters has confirmed a new entry into the racing genre with Race Driver: Grid, a title which was originally to be called Race Driver One.

Set for mid 2008, Race Driver: GRID is set to capture every moment from the starting grid to the chequered flag and concentrate those moments into an intense and dramatic race experience. Race Driver: GRID is being developed for the Xbox 360, the PS3 and Games for Windows.

Race Driver: GRID will take players to beautifully realised and dramatic race locations over three continents to compete in an unprecedented variety of racing events. Packed with the most powerful race cars – new and classic, circuit and drift – players will compete to conquer the most prestigious official race tracks and championships and then go beyond to compete in challenging city-based competitions, through to road events and urban street races.

In Europe, race gamers will compete on the greatest official tracks in prestige Marques including Aston Martin, Koenigsegg and Pagani.

Iconic cities across the U.S. – including San Francisco, Washington DC and Detroit and each with their own atmosphere and events – play hosts to diverse street races. Here, high-performance V8 muscle cars set the pace in aggressive closely fought pack competitions.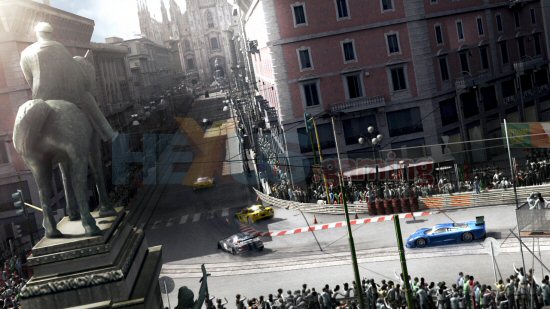 Click for larger image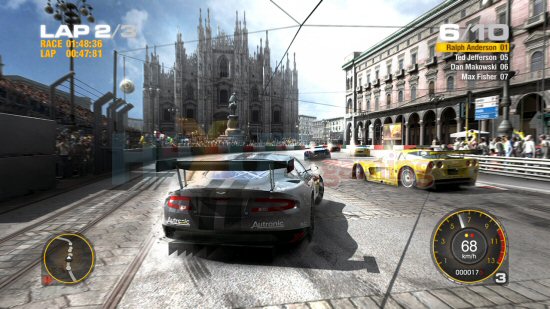 Click for larger image



In the Far East, Japanese racing culture sets the tone where night races, including Drift racing, take drivers through neon illuminated cities and to outlying mountain roads. There is also the opportunity to compete in races that operate on the fringes of legality in the back streets and industrial areas of Yokohama.

To register for future driver briefings and get a place on the grid, be sure to visit www.codemasters.co.uk/grid

Check out more screenshots overleaf...