The Wii launch titles


The full Wii-launch line-up has some cracking titles and there's still plenty of time to add even more! We've conveniently listed every confirmed launch title with details and screenshots for those available.

Brace yourself, it's an exhausting line-up!

Avatar: The Last Airbender
Publisher: THQ

Set in a fantastic, Asian-influenced world of martial arts and elemental magic, Avatar: The Last Airbender follows the adventures of Aang, the successor to a long line of Avatars, and his friends Katara, Sokka and later Toph, and their two animal companions Appa and Momo in their quest to save the world from the merciless Fire Nation, while avoiding capture from pursuers including Prince Zuko and other hunters from the Fire Nation.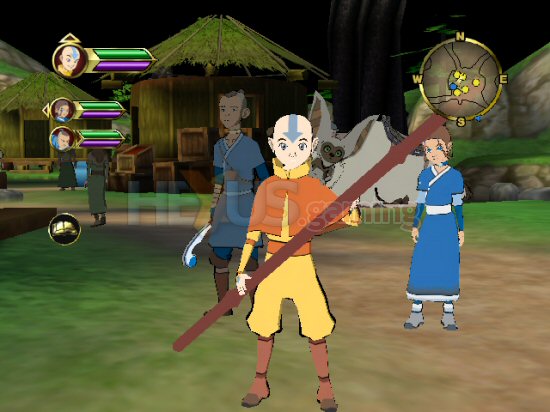 Click for larger image



Blazing Angels: Squadrons of WWII
Publisher: Ubisoft

Experience the most gripping and famous battles of WWII through the eyes of a squadron commander and ace fighter pilot. From the Battle of Britain, through the dramatic air combat of Pearl Harbor, the Midway fierce fighting, and way back to Europe, to the battle of Berlin, your pilot skills will create WWII history. Dominate the skies of Western Europe, and the Pacific and bring back alive your squadron of Blazing Angels.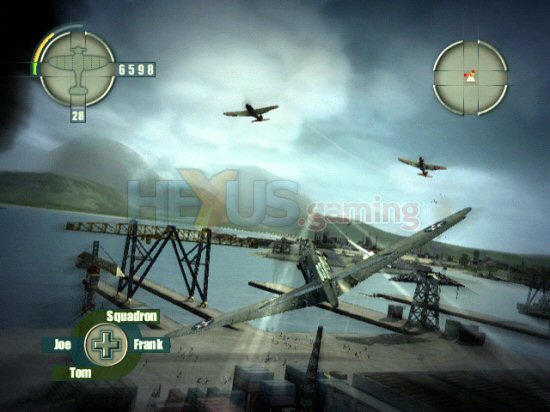 Click for larger image



Blitz: The League
Publisher: Midway

Playing in The League is your dream but you've paid the price. Your arms ache from weight-room reps and painkillers are blurring your vision. The dirty hits you've laid on QBs are career-enders but they also keep you employed. Two more sacks and you get your bonus, paying for your fast cars and faster lifestyle. Its 4th and 3 and you are up by 7. Stuff the offense, beat your opponents bloody and win at any cost!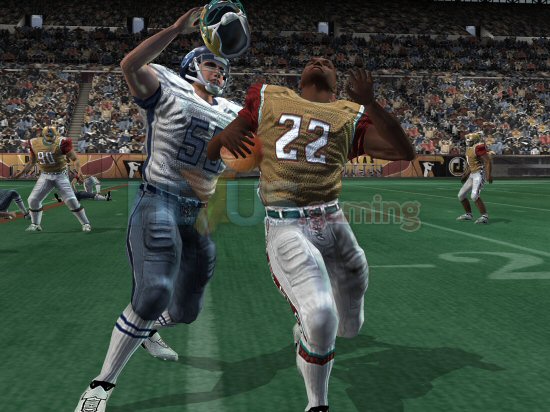 Click for larger image



Call of Duty 3
Publisher: Activision

The follow-up to the #1 next-generation game, Call of Duty 3 delivers the intensity of being closer than ever to the fury of combat during the Normandy Breakout, the historic campaign that made the liberation of Paris possible and brought the Allies a step closer to Berlin. Through a seamless narrative that delivers the rush of unrelenting battle and breathtaking action, players assume the roles of four ordinary Allied soldiers—American, British, Canadian and Polish—and are thrust onto an authentic, living battlefield for an unprecedented variety of combat, with advanced high-definition graphics, detailed character animations and explosive on-screen action, delivering the most immersive and cinematically intense war experience ever.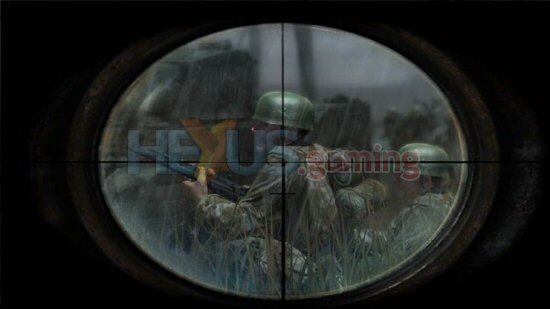 Click for larger image



Cars
Publisher: THQ

Race to the finish line as you live all the fun and excitement of the next Walt Disney Pictures presentation of a Pixar Animation Studios film, "Cars." Play as all your favourite characters as you help Lightening McQueen capture the coveted Piston Cup Championship.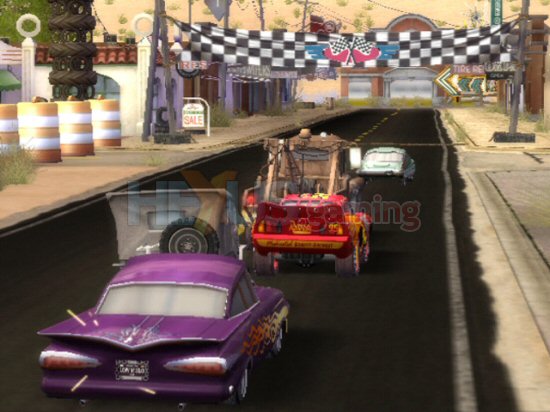 Click for larger image