Bigger stunts, more vehicles and weapons and a new envirnoment
Avalanche studios are back in the driving seat for the sequel to the stunt-filled action adventure, Just Cause.

Just Cause 2 is only a few months away from release on Xbox 360, PS3 and PC and will feature a brand new destination and more stunts, vehicles and weapons to cause carnage with across the massive 1000 sq km game world.

Once again Rico Rodriguez will be main character, but this time he'll be heading to the South East Asian islands of Panau, where he'll cross beautifully rendered arid deserts, snow-capped mountains and tropical jungles. The open ended gameplay that we were expecting to see is back and once again we'll have the freedom to cover every inch of the island and tackle assignments in any way we wish.

Publisher Eidos tell us that they'll be new and improved air, land and sea stunt system featuring Rico's notorious parachute and grappling hook, and a massive array of new vehicles where featuring an advanced driving model, players can now pull off some of the finest action stunts ever seen in a video game.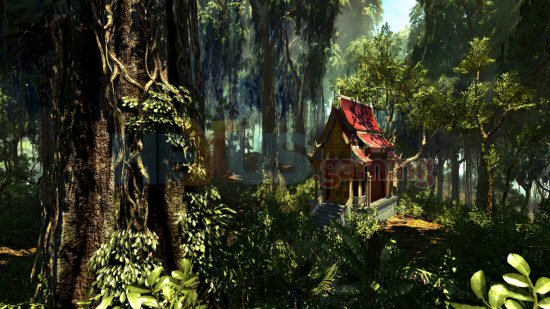 Click for larger image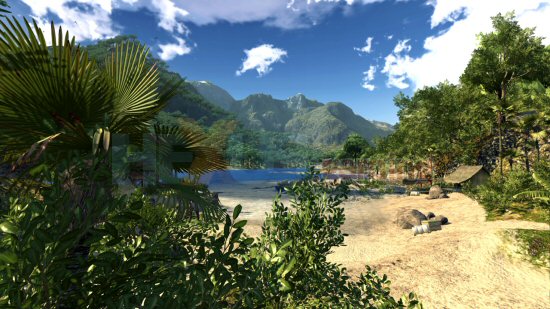 Click for larger image



"Remember everything you loved about Just Cause, then take it to the next level: vehicles, stunts, weapons, freedom, grappling hook, action, everything," said Alex Price, Brand Manager. "The game world is even more incredible in Just Cause 2 and Rico has done a bit of growing up, so expect quite a few new surprises up his sleeves."

Eight more screenshots overleaf!!