Old skool side-scrolling shooter
07 Commando is a 2D, side-scrolling, action shooter in development with Mana Computer Software Co. Ltd. You assume the role of Storm, a tough guy commando as you battle against your arch enemy, the Rattlesnake organization and its henchmen.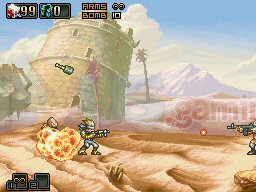 07 Commando will have a load of special missions plus hidden missions within each sortie across a variety of locations. And, unusually for a 2D shooter, there'll even be a dynamic weather effects… so say Mana.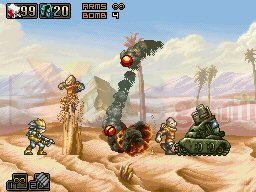 As is the way with these types of games, there'll be loads of weapons and pick-ups items to let you modify your attack and Mana reckon that there's loads of variety built in with each weapon being fundamentally very different. The knock on of this will affect not only the combat but which hidden items you'll find too.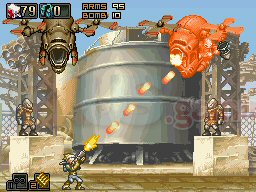 On top of all the blasting action there's alos going be a load of mini-games utilizing the DS touchscreen, each of which is important in progressing in the main shooty part of the game.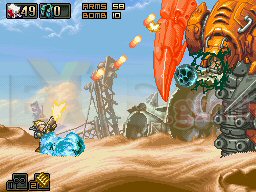 We'll bring you more on 07 Commando when we get it.