Nostalgic Puzzle Game Coming To The Nintendo DS
Remember when you were kid and games weren't all based on something electronic? Remember Jack Straws? (no, not the politician, the game!) Or Kerplunk? Or that one made up of loads of wooden blocks of varying shapes that you have to arrange to make different pictures?

Well that last one (sadly not Kerplunk), is the subject of Yuke's new Nintendo DS game, oddly titled Neves. The basic idea is you pick the blocks and line them up to fill the silhouette. Each puzzle features seven wooden blocks, requiring the player to combine them to form specific figures ranging from simple items like a sword or key to more complicated ones such as birds or airplanes.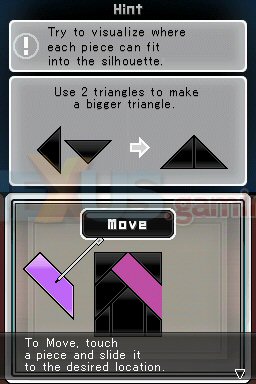 This is obviously aimed at a more mature audience and Yuke's reckon Neves will appeal to anyone who enjoys challenging puzzles. Obviously the stylus controls of the Nintendo DS makes it a cinch to move blocks around. You'll be able to tilt and flip blocks as well as move them with a drag and tap.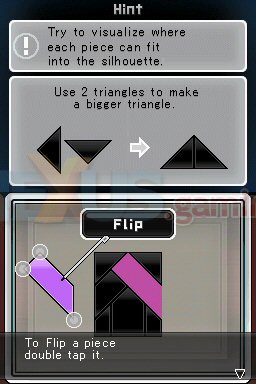 With over 500 different puzzles to choose from and four different modes including puzzle mode, count mode, time mode, and versus mode, Neves promises to have plenty of hours of play for those that like this sort of thing.