Hand-held footy managment action coming soon
Designed by veteran football management game designer Roger Womack (whose credits include Championship Manager, FA Premier League Manager and Football World Manager), Football Director DS brings all of the tactical and strategic depth that's expected of a contemporary football management game to Nintendo's handheld console. The game's authenticity is strengthened by its official Football League licence.

With a Nintendo DS stylus-driven interface, Football Director DS has been designed to be easy to pick up and play, without comprising the depth of the gameplay.

Taking complete control of his or her favourite team, the Football Director player grows and moulds a squad by judicious dealings in the transfer market; drawing from the game's database of around 3,800 players drawn from all of the major leagues across the globe. This squad can then be developed into a winning unit using the game's exhaustive training and tactics functions.

As in real life, however, the true test of a team's mettle only comes when the transfer activity ends, the tactics are set and the players cross the white line. At this point Football Director DS players take their place in the virtual technical area to direct proceedings as matchday events unfold 'live'.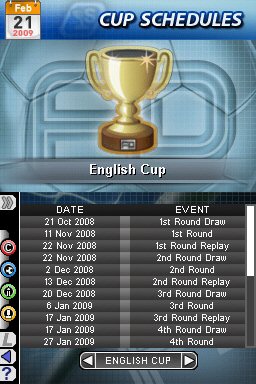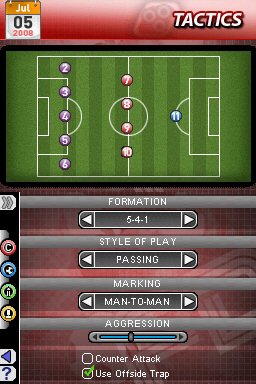 Continued overleaf...