User Experience
Security and convenience don't always go hand-in-hand, and Arlo Pro 2's simplicity will inevitably raise a few eyebrows. I remember my parents having a security system fitted back in the day, it included numerous hard-wired cameras that could pan and tilt electronically, UPS backup, and a locked storage server that was secured to a wall in the loft. The whole system felt bullet-proof, but there was a pretty major caveat in that mum and dad could never figure out how to actually use it.
Arlo Pro 2 doesn't feel anywhere near as robust. The cameras use 2.4GHz WiFi, which isn't immune to interference, there's no backup power supply, meaning the whole system goes offline if there's an outage, and as a web-connected service you're also at the mercy of the cloud. It was only this past weekend that Arlo suffered a widespread outage, preventing users from accessing their accounts and recordings, and let's not even get started on the subject of privacy.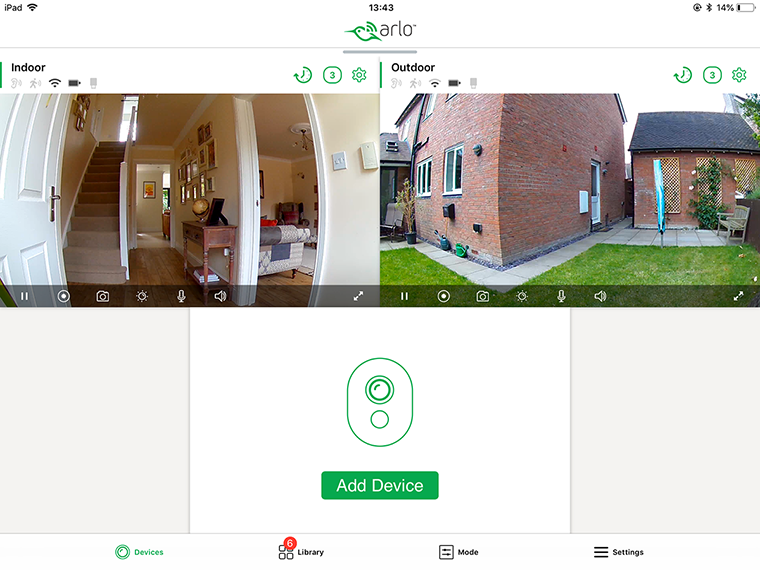 You might assume we don't like the product, but that's not the case, as the shortcomings are by and large offset by user friendliness. Setup doesn't require a team of engineers, the app is hugely convenient, and though they're getting forgetful in their old age, I'm pretty certain ma and pa could use Arlo Pro 2 without calling for help.
Security Settings
After the initial setup, the system will function just fine without any further user intervention, though there are a few noteworthy settings for those who prefer to fine-tune. Starting from the top, Arlo Pro 2 offers users a choice of four operating modes; Armed, Disarmed, Schedule and Geofencing. The first is always-on, the third can be used to activate the cameras on a user-defined schedule (i.e. during work hours), and the fourth option, geofencing, is clever in that it uses your cellphone location to turn the cameras on when you're away from home.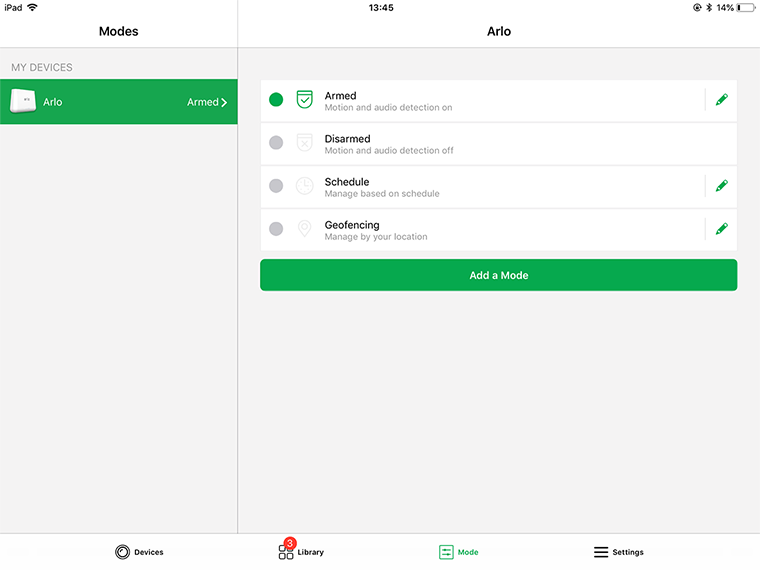 Whichever mode you choose, the system will alert the user via email or push notification whenever motion and/or sound is detected, and if you see anything untoward, a siren can be triggered via the app. The alarm is definitely loud enough to startle someone, and may even be heard by neighbours, but whatever you do don't test it while you're in the same room. The infrared motion detection works well and has a range of up to 23 feet - I've rarely experienced a false positive in the past few weeks - however there is a bit of lag to contend with. Recordings tend to trigger a few seconds after a person has moved into an active zone, and viewing live playback isn't instant; the camera closest to the base station proved to be a few seconds behind, and the delay was close to five seconds on the camera placed further away.
Browsing recordings is a piece of cake - the past seven days' of activity is arranged in date order on the Library tab - and the Settings tab offers the ability to check battery life, wireless connection quality, and flip the image 180 degrees. What's disappointing is that two of Arlo Pro 2's best features are only available when the cameras are wired to the mains. Activity Zones, whereby the user can highlight a specific area for motion detection, doesn't function in a wireless configuration, and the same applies to 3-Second Look Back, which captures footage three seconds before an event is triggered.
Video and Audio Quality
The quality of CCTV footage tends to range from terrible to decent enough. Netgear's Arlo Pro 2 leans toward the latter. The 130º field of view helps cover a wide area, and though there's some fuzziness to the still screencaps, live video looks good at the up to 1080p resolution. We say 'up to' because video quality may adjust dynamically based on how far the camera is from the base station, but nonetheless, there's enough detail to see what's going on.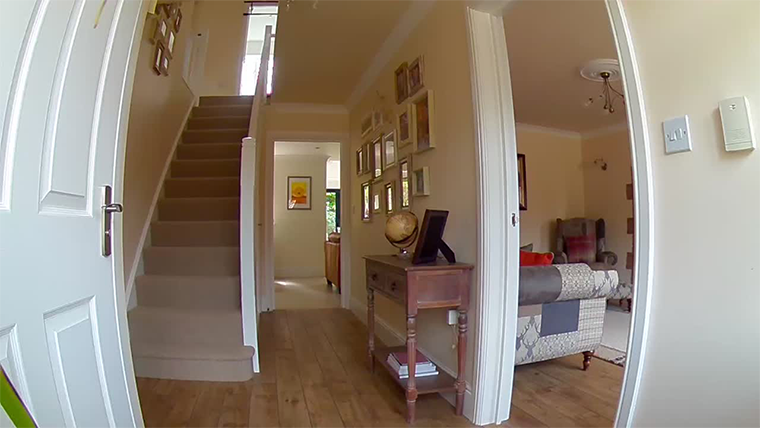 Daylight footage is Arlo Pro 2's strong point - there's a noticeable drop-off in quality when night vision is activated - but on the whole we have no major qualms. It's easy to identify faces, the live stream loads quickly, framerate looks to be at least 30fps, and though we've not been able to test it for ourselves, video quality is said to be a significant step-up from initial Arlo Pro units that were limited to 720p.
If less frequent charging is more important than video quality, a power-management setting can be toggled between Best Video, Optimised and Best Battery Life. Our review sample is configured for best video and after 10 days of use battery life has dipped to 84 per cent. Achieving six months of runtime from a single charge is no doubt going to require turning quality settings down a notch or two.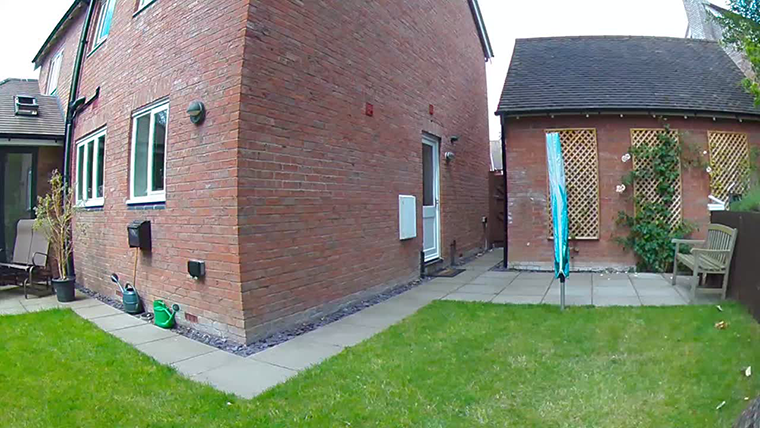 What's interesting is that while Arlo Pro 2 is a cloud-first device, it does support local storage if you connect an external drive to one of the two USB 2.0 ports on the back. This can't be used to override cloud connectivity - Arlo Pro 2 will always try to upload to Netgear's servers - but up to a 2TB capacity is supported, and one benefit is that the cameras will continue to record to local storage if your Internet connection goes down. There are limitations, mind, as the local storage device can only be used for automatically triggered events - manual recordings will only ever save to the cloud - and there's no ability to save recordings to other devices on the same network, so you can't, for example, send footage to a NAS.
Video recordings are Arlo Pro 2's primary function, but it's handy to know that the system supports two-way audio. You do need to be in close proximity to the camera for it to pick up voice clearly, and even then audio quality isn't great, yet it's a potentially useful feature if you're using the camera to monitor children or pets. Keeping up with modern trends is also of paramount importance on a smart device, and Arlo Pro 2 does quite well, with support for services such as IFTTT and Stringify, and like most things nowadays, it also works with Alexa, meaning you can bring up footage on FireTV using voice commands.