What is it and what do you get?


Put simply, The Squeezebox is a standalone product that connects up to your music-holding PC either via Ethernet (wired) or 802.11g (wirelessly), interacts with a provided music server, and then delivers the music from your PC to a music-playing device by either digital or analogue connections. A network player in the truest sense of the words, then. It's more than that and the real fun is in the details.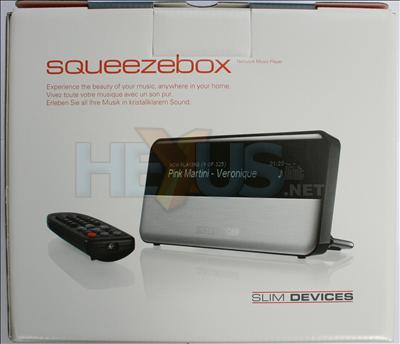 The elegant packaging and good-looking unit make you feel that you've bought into a quality product. They should do, as the wireless version of the Squeezebox, which we have for review, costs around £210 from most e-tailers, available now.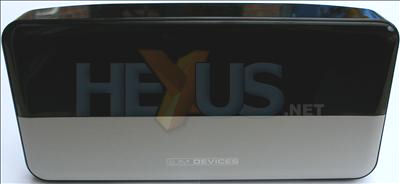 Taking it out of the secure packaging, the third-generation Squeezebox unit, about the same size as a 3.5-inch hard drive, is a good-looking unit that will fit in well in most home surroundings. The two-tone finish, with a lovely aluminium lower section and display on the upper portion, complements home hi-fi equipment well, too. Slim Devices also offers both wired and wi-fi models in all-black, although we prefer this finish.

You will need to place this unit in the vicinity of the device through which you'll play back your streamed music, so Slim Devices understands and appreciates that, with respect to sales, the best technology in world can be compromised by poor styling.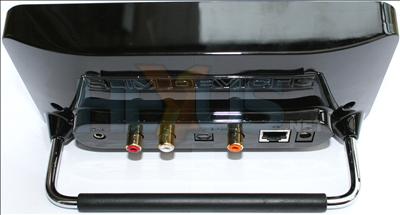 As you can see from the above picture, the Squeezebox sits at a slight offset, with the display, on a flat surface, aimed at an incline. Connections need to be decent and they are. The unit carries headphone-out, gold-plated analogue RCA output and both optical and coaxial outputs, an RJ45 port, and, of course, a power inlet. Given the kind of devices that the Squeezebox is designed to connected to, the connectivity options are just right.





Keeping in with the company's name, the unit is slim enough to be positioned on a mantelpiece, should you wish.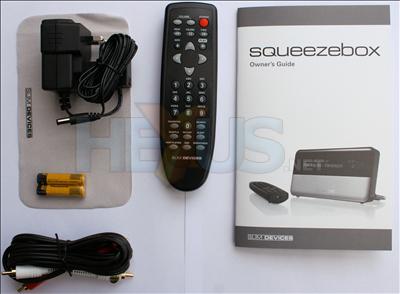 Slim Devices provides an easy-to-read manual that's written in plain English. It also adds in basic analogue patch cables, but you will need to buy/supply your own digital cabling should you wish to use those connections. There's also a handy cleaning towel; the Squeezebox picks up smudges faster than ATI can jump into bed with AMD. There are no access buttons on the actual unit, so the control is left to the remote control...





The first letdown is with the remote. It covers all the basic features you would expect, and we have no problems regarding its functionality, but its styling is at odds with the elegant Squeezebox. It looks much like the remotes provided with £20 DVD players. Slim Devices is pitching its product into a market where aesthetics are often viewed to be as important as performance or functionality. A silver-coloured, sleeker remote would have been just the ticket. If you know your hi-fi, this looks like a remote that NAD would ship. We suppose you could use a Windows-compatible remote and run it in conjunction with the provided software, but Slim Devices should have gotten it right by now.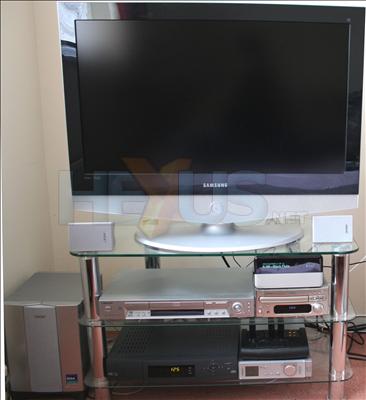 This, we believe, is the kind of setup that Slim Devices is aiming its Squeezebox at, and removing the need to have a dedicated media centre PC in the living room.