What is Freesat?
Freesat is a UK free-to-air digital satellite television service launched as a joint venture between the BBC and ITV back in May 2008.
Despite having been available for the best part of 11 months, we're going to approach this review with the assumption that not everybody's aware of what Freesat is, and what it has to offer. Therefore, if you're interested in learning more about Freesat as a service, read on, if not, feel free to skip right to the next page.
At its launch on May 6th 2008, Freesat arrived with the promise of free-to-air satellite TV and two other key selling points; no subscription, and free HD broadcasts.
But with numerous television services already available, was there a need for another? Freesat would argue yes, and it has a point, too. Back then, the three major services were Freeview (digital terrestrial), Virgin Media (cable) and Sky (satellite). However, digital terrestrial - albeit free-to-air - doesn't provide coverage to all areas and following completion of the digital switchover, an estimated 10 per cent of viewers will still remain outside of full Freeview coverage.
For those struggling with digital terrestrial, then, the most well-known alternatives are Virgin Media or Sky. Unfortunately, Virgin Media also isn't available in all areas and neither service is free-to-air.
So, if you're unable to get a good signal with digital terrestrial and you're looking for a free-to-air alternative, where do you turn? This is where Freesat comes in. Using digital satellite broadcasts, Freesat provides widespread coverage and is available to approximately 98 per cent of UK homes. Put simply, if you can't get a Freesat signal, you're very very unlucky.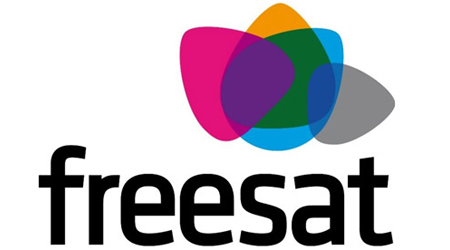 Sounds useful, but there are a few points you'll need to be aware of before adopting the service. Unlike digital terrestrial, Freesat is broadcast via satellite and - if you haven't cottoned on yet - that means you'll require a digital satellite dish in order to pick up Freesat transmissions
Fortunately, Freesat doesn't require a proprietary dish and the majority of existing dishes should work just fine. With that in mind, it's clear to see that Freesat's targeted market might well be existing Sky subscribers. If you're outside of a Sky contract, the appeal of Freesat is that you can bring an end to monthly subscriptions and continue to receive satellite transmissions with your existing dish. In today's economic climate, that doesn't sound a bad idea.
Now that you know what Freesat is, how is it marketed to the consumer? Well, it's available in three different formats and although that sounds like added confusion, don't worry, it's very straight forward and we'll break it down into a bulleted list:
Freesat
If you're just after free-to-air digital satellite television, you'll need a "Freesat Digital Box" and prices start from around £49.


Freesat HD
If you're after free-to-air digital satellite television that includes free HD channels, you'll be needing a "Freesat HD Digital Box". These are slightly more expensive, with prices starting at around £98.


Freesat+
Last but not least, we have Freesat+, the crème de la crème of Freesat services. Offering HD channels and the ability to record live TV, it's currently available via only one set-top box - the Humax FOXSAT-HDR, which is priced at around £299.
Remember, however, that all of the above prices don't include a required satellite dish - if you don't already have one, installation could cost in the region of £80 - £100.
That, in a nutshell, is Freesat. Today, we're taking a look at Freesat+ so let's dive right into the Humax FOXSAT-HDR.