Introduction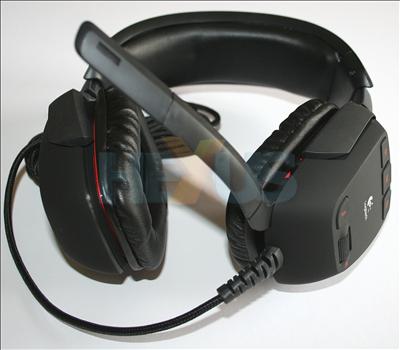 Any PC gamer worth their salt will probably have a decent headset in their arsenal. Not only do they enable gaming late into the night without disturbing the neighbours, decent headsets should pinpoint the location of the enemy with consummate ease.

Basic headsets/headphones carry two speakers - left and right, obviously - as well as a microphone for issuing commands. More-expensive models ship with higher-quality components, and spending a touch more brings into play the world of surround sound-toting 'sets - offering 5.1- and 7.1-channel audio via electrical trickery than discrete speakers. Then, at the very top end, are the cool Psyko Labs 5.1s, costing a whopping $299

Speaking of surround sound headsets, Logitech unveiled the top-of-the-line G35 at this year's CES show in Las Vegas. Promising 7.1-channel audio, the company goes so far as to say that 'victory never sounded so good'.

There's only one way to find out if the £100 headset, which encroaches on Razer and Sennheiser territory, can pass muster, so come with me as I take them for a spin.