The news

Moixa Energy's latest invention, the USBCELL, is a very cute idea - a flip-top AA battery that recharges directly from a USB socket. It's a bit on the pricey side at the outset - only being available from a dedicated web site for £12.99 (inc VAT and delivery) for two Nickel Metal Hydride (NiMH) USBCELLs. But, hopefully, the price will fall if the product takes off and is available retail and elsewhere, as the company is promising.

It's also possible, from our experience of awkwardly located USB ports, that the cap might prevent the battery being plugged in, particular when ports alongside are in use. However, the company says that charging for just a few minutes provides "extra hours of instant use for input devices such as wireless mice and keyboards", so even if something else needs to be unplugged, this might not have to be for long.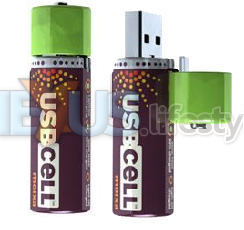 AA-size


But, the site says that it will take five hours in a USB socket to get a battery 90 per charged, so we'd expect problems in some situations where most USB ports are already in use. A nice touch, though, the company is offering a 30-day satisfaction guarantee, backed with a Freepost service for returns.

The battery has a built-in charging controller and is said to be rated at 1.2V/1300mAh. Specs are available in PDF format here (click to view; right-click to download).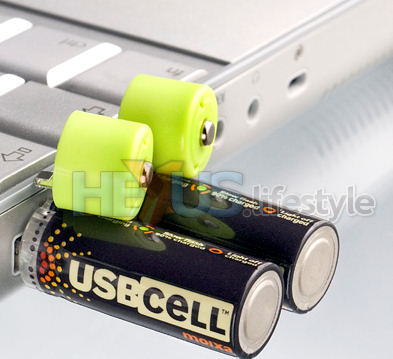 Other sizes of battery are also promised - though without giving any timescales - including AAA, PP3 9V and C, plus flat jobbies for cameras and phone that have attached cables to connect to USB.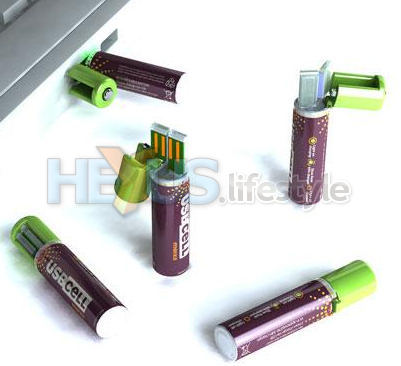 AAA-size coming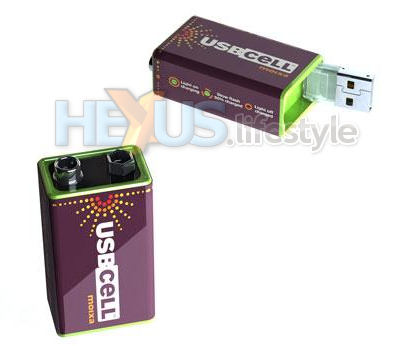 PP3, too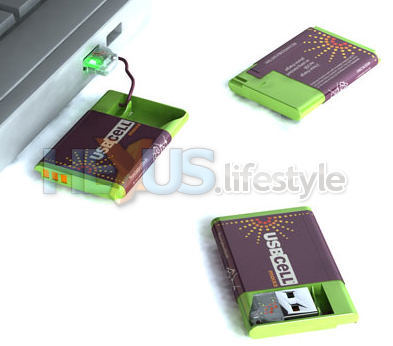 And models for phones & cameras




Smart idea - yes, no? Check out the USBCELL site, the press release on page two, then tell us your thoughts in this thread in the HEXUS.lifestyle news forum.

HEXUS.links
HEXUS.community :: discussion thread about this article

External.links
USBCELL - home page
USBCELL - AA-size specs (PDF - click to view; right-click to download)
USBCELL - 30-day satisfaction guarantee
Moixa Energy - home page