The news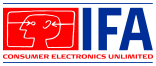 At IFA, Philips promised to introduce before Christmas a phone that regular Skype users will lust after mightily. The VOIP841 combines a DECT phone for wireless landline calls along with Skype WiFi functionality that allows VoIP calls to be made and received wirelessly without needing a PC to be switched on or even present. Likely VAT-inclusive retail price, we were told, is €199 (£136).



This news - including the price - is likely to come as a nasty shock to Netgear and Belkin. Each company has made quite a bit of noise about its own Skype-only WiFi phone in recent months but these products have been delayed and were far from prominent at the Berlin show.

And, discussions we had with the two companies at IFA - about launch dates and pricing - were rather woolly, too.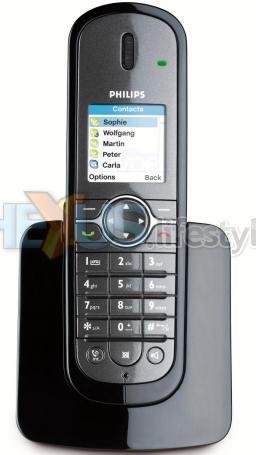 Belkin didn't even include any mention of its Skype WiFi phone in its IFA press pack and when asked about the product said it would be arriving in two-to-three months (in time for Christmas, hopefully) and guesstimated a price in the region of €240 (£163). However, it did, at least, have a believable explanation for the delay and one that might increase the phone's appeal to Skype-using road-warriors.

According to Belkin, extra work was found necessary to add in a feature missing from the original spec - a browser that will let the phone be used for Skyping via those hotspots (the majority, we reckon) that require logging in.

Originally, the phone was said to be intended for use at home and only outside it with hotspots that don't require log-ins (see this HEXUS.lifestyle.headline - Belkin set to heavily undercut Netgear's Skype WiFi phone).

The same was the case with the Netgear (see this HEXUS.lifestyle.headline - Netgear unveils world's first Skype WiFi phone at London showcase event). Since the two products look like they're coming out of the same factory (though the Belkin is black and the Netgear white), it's possible that Netgear's WiFi phone will have a browser, too, when it does turn up.

However, there was no mention of this possibility from the good folk on Netgear's stand who told us only that the price would be in the region of €250 (£170) and availability would be two-to-three months (also, hopefully, in time for Christmas).

Rather surprisingly, Amazon USA is quoting a specific release date for the Netgear - October 15 - along with a firm price, $250 (£134) including delivery. What the detailed product information on Amazon USA doesn't mention, though, is anything at all about use with hotspots that require log-ins. Over at Amazon UK, where there's rather less information, the quoted price for the Netgear is rather stiff £156 (inc VAT and delivery) and the site says - we think misleadingly - that the product is "usually dispatched within 1 to 2 weeks".

Further confusing matters (or possibly confirming our supposition), Skype's own UK online store says about the Netgear phone, "will work anywhere in the world a user has a secured or open access to a WiFi network". Price on Skype is £140 (inc VAT, but not delivery) and the phone is said to be, "Coming soon" - more accurately, "Coming Soon!".

Getting back to the Philips model - this carries a 65k full-colour screen that the company reckons helps make it simple to place landline and Skype calls. We had a fiddle with a working prototype in a backroom at the show and were initially completely baffled because we were looking for (and failing to find) a way to choose, at the very outset, whether the call would be conventional or via Skype.

However, the interface is actually rather clever. What you have to do first is choose who you're going to call and then whether to use Skype or landline - each contact can have both options.

What needs to be understood, though, is that - as best as we can tell - there is no way that the Philips product could be used for WiFi Skyping away from home. That's because it wirelessly connects not to a router (or a hotspot) - as the Netgear and Belkin do - but to its own base station. And it's the base station that connects to a router - via an Ethernet cable. On the upside, that means it can be used with any ADSL router, not just those that offer WiFi.

The base station is roughly the size of WiFi ADSL router and can be used with up to four of Philips' DECT/WiFi phones. The image above does

not

show the base station - what you're seeing is the phone in its charging cradle.

Philips' PR info about the VOIP841 reckons says that, "The enhanced speakerphone and outstanding voice clarity bring emotion back to phone calls". During a presentation we sat in on at IFA, jointly given by Nick Dosanjh (a Philips VP and general manager, communication and connectivity) and James Bilefield (European general manager for Skype), Nick said that the phone offers wideband voice quality over Skype and James made a comment that's rather more significant - that for Skype, the Philips phone gives the best quality Skype itself has ever heard.

A number of other VoIP products were introduced by Philips at the show, including one that Nick and James got quite worked up about - a USB Skype phone, the VOIP080, aimed at laptop users on the move. The distinguishing feature about this particular wired phone - priced at €29 (£20) - is that it comes with carrying case and has a groove running around its edges into which the USB cable is wound when not in use. Also significant, like the WiFi model, it's said to have wideband voice quality over Skype.

For more about of these and other new Philips VoIP offerings, check out the company's overview press release on page two of this article.

What you won't find there, though, is one product that was teasingly mentioned by Nick Dosanjh - a WiFi videophone. He said little more except that it doesn't use Skype and will be available in the Netherlands, "soon".

So, does Philips' combined DECT/Skype WiFi phone ring a bell at your end or would you opt for a Skype-only product, such as the Belkin, that lets you connect wirelessly anywhere? Or is there something different you'd prefer? Let us know in the IFA news forum.


HEXUS.links
HEXUS.community :: discussion thread about this article
HEXUS.lifestyle.headlines :: Netgear unveils world's first Skype WiFi phone at London showcase event
HEXUS.lifestyle.headlines :: Belkin set to heavily undercut Netgear's Skype WiFi phone
All HEXUS IFA coverage :: IFA - Internationale Funkausstellung - Berlin 2006



External.links
Skype UK online store - Netgear WiFi Phone for Skype
Belkin - Wi-Fi Phone for Skype (F1PP000GN-SK) home page
Netgear - Skype WiFi Phone (SPH101) home page
Amazon USA - page about Netgear Skype WiFi Phone
Amazon UK - page about Netgear Skype WiFi Phone