Every sat nav manufacturer is trying to do something unique to make itself stand out among the crowd. NDrive, therefore, has made its G280 and G800 stand up and be noticed with the inclusion of 3D photo navigation.
Both devices use real photos in perspective to show you the best way to navigate, with a choice of a birds-eye view or four diagonal views.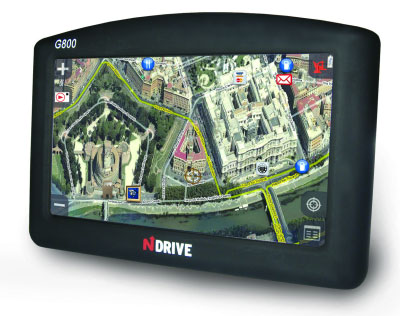 It's certainly a logical step, what better way to navigate through streets other than to see them mapped out in front of you? Unfortunately, photo mapping the whole of the UK isn't an easy task and NDrive's photo mapping is currently available in only some of the UK's biggest cities.
NDrive states that both units offer visual and audible speed camera alerts as standard, and the devices utilise UK and Ireland Tele Atlas Q1 2008 maps. In addition, support for audio, video and photos is provided, all of which can be transferred using the built-in SD slot or USB connection. The G800 also adds Bluetooth and an FM transmitter to its specification.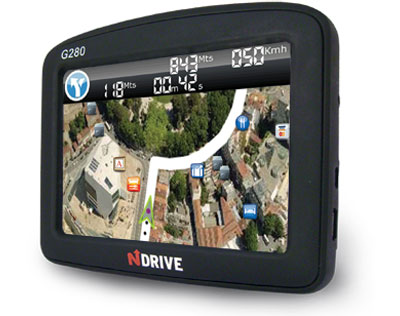 The G800 and G280 are both available now, costing £315 and £199, respectively.
Official product page: NDriveweb.com