Today, Nissan wrote to HEXUS about some new automobile technology that goes beyond autonomous driving to make the car more responsive to the human hosts, and make driving more enjoyable. The new technology has been dubbed Brain-to-Vehicle, or B2V, technology and is said to enable vehicles to interpret signals from the driver's brain, "redefining how people interact with their cars". It's interesting to hear of Nissan's new B2V technology research as most other vehicle companies stride forward to remove the human from the driving equation.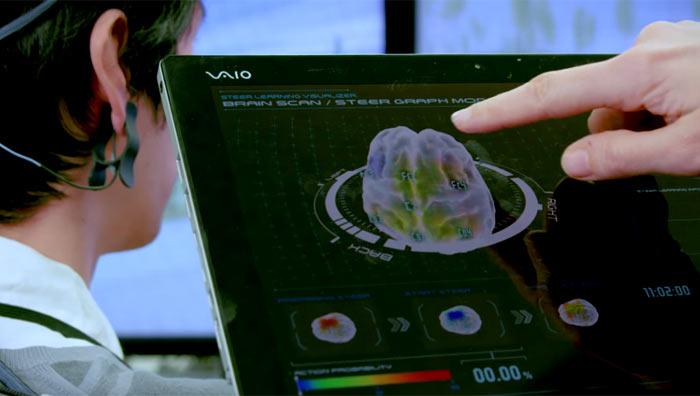 "When most people think about autonomous driving, they have a very impersonal vision of the future, where humans relinquish control to the machines. Yet B2V technology does the opposite, by using signals from their own brain to make the drive even more exciting and enjoyable," said Nissan Executive Vice President Daniele Schillaci. "Through Nissan Intelligent Mobility, we are moving people to a better world by delivering more autonomy, more electrification and more connectivity."
The B2V tech is used for two main tasks from its real-time decoding of motor cortex activity. First of all B2V can predict a driver's next action and leverage driver assist technology to begin any action more quickly. Secondly B2V can change driving style depending upon the human controller's discomfort or fatigue levels - moving to a greater level of autonomous behaviour when needed.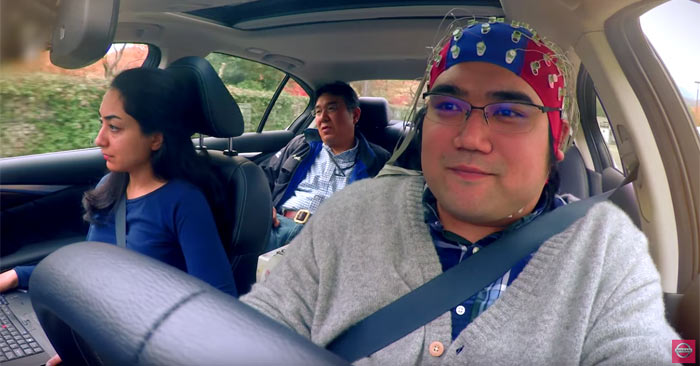 For B2V to work the driver has to wear a device that can measure brain wave activity. In the video you see various subjects wearing different kinds of sensor caps, some more modern and less experimental looking than others. Nissan claims that the B2V system can anticipate driver intentions such as steering or slowing down quicker than the driver could react (by approx 0.2 to 0.5s) while remaining imperceptible to the driver.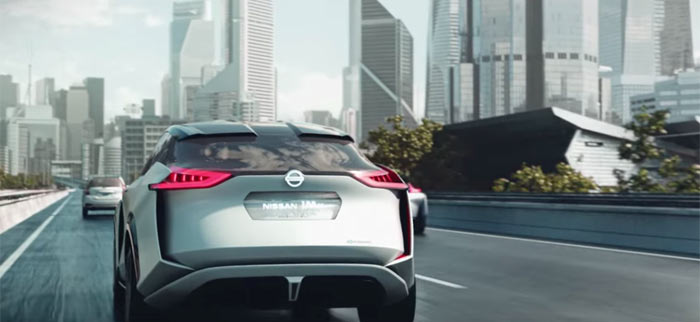 At the CES 2018 next week Nissan will have a booth allowing users to test drive its B2V tech in a driving simulator.