Today in Yokohama, Japan, Nissan took the wraps off its new LEAF electric vehicle. You can immediately see that the new car features a sleeker sculpted design but under the hood are more important changes such as; an improved range per charge, e-Pedal technology, and ProPILOT driver assistance for relaxed single lane driving and auto-parking. Over 280,000 of the original Nissan LEAF model have been sold globally, since 2010, making it the world's most popular EV.
New e-powertrain
Behind the improved range claims is the new e-powertrain. Nissan says this provides improved energy efficiency and increased torque (320Nm) and power output (110kW) - resulting in greater range and perkier performance. Indeed, the new LEAF will offer a significantly greater range than before, increased to 378km/235miles (New European Driving Cycle) on a single charge - that's about 50 per cent further than the original LEAF. Of course the range will vary according to driving style, road consitions, air conditioner usage and other factors.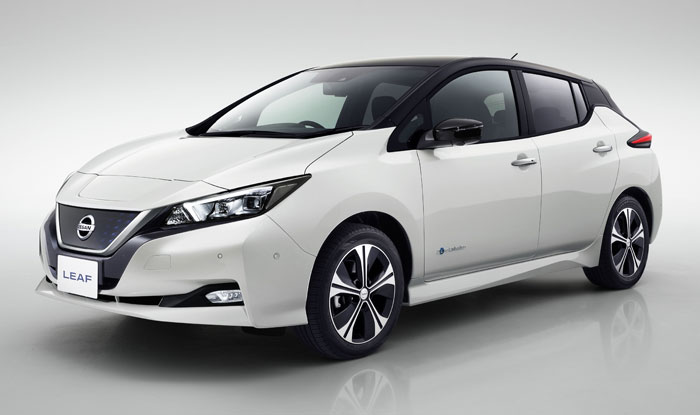 E-Pedal technology
Nissan considers its new e-Pedal to be a "revolutionary technology that transforms the way we drive". With this singular pedal control a driver starts, accelerates, decelerates and stops by adjusting pressure on the accelerator. It is further explained that "When the accelerator is fully released, regenerative and friction brakes are applied automatically, gradually bringing the car to a complete stop. The car holds its position, even on steep uphill slopes, until the accelerator is pressed again."
I think it will take some getting used to, and might indeed be less tiresome or even "maximize driving pleasure". However Nissan does include a conventional brake pedal which a driver can use for emergency braking.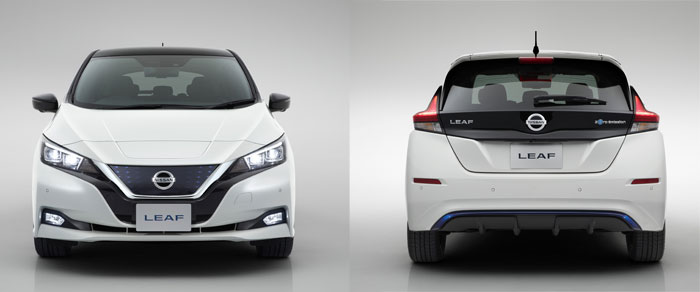 Nissan ProPILOT
ProPILOT is an intelligent driving assistant with functionality that can aid with two key driving activities. It can engage in single lane driving on highways and is said to make driving in heavy traffic much less of a chore. Another mode is ProPILOT Park which automatically drives you into a selected parking spot. Control of these smart features and many other aspects of the car is undertaken by jabbing the 7-inch, full-colour (TFT) display. Furthermore, the car infotainment system is compatible with features of Apple CarPlay and Android Auto.
Availability etc
The new Nissan LEAF will be on sale in Japan from October but elsewhere one will have to wait until early 2018 for stock. The UK press release, as emailed to HEXUS, says it will be available in Europe from January 2018. News from Japan indicates pricing will be similar to the original car model (from 3,150,360 yen, or roughly £22,220). A model with greater power and range will be added next year too.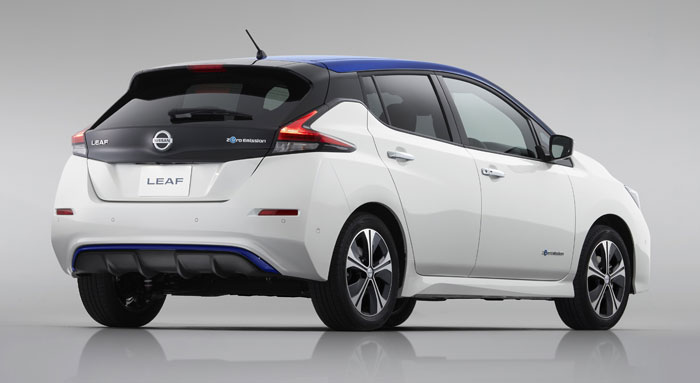 Where will it be made?
The current Nissan LEAF for European markets is built in Sunderland and Japan. A decision has not been announced but it is expected that the same manufacturing arrangement will continue for the 2018 LEAF. Unfortunately for Nissan workers in the UK, future UK-EU trade arrangements are currently a source of great uncertainty. Japan is said to be unimpressed by PM May's Brexit assurances delivered during her state visit last week.
Subtitles are recommended for this video