A Germany aviation startup company has raised $90 million to help make its all-electric VTOL jet car/taxi with 300Km range into reality. Lilium was founded in 2014 to create a world where "everyone can fly anywhere, anytime," using compact electric VTOL jet cars. The new investment is a significant one for Lilium, it already showed off a working 2-seater prototype in April, and now it has backing from the likes of China's Tencent, Atomico (Skype co-founder VC firm), Obvious Ventures (Twitter cofounder VC firm), and LGT.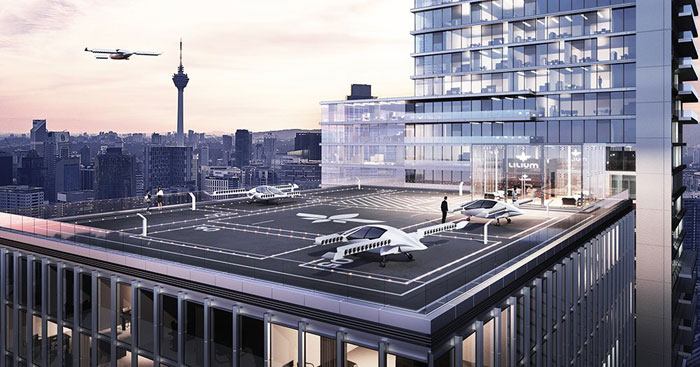 With the new cash injection Lilium will accelerate its plans to bring "low-cost air travel to a mass audience," reports Venture Beat. The next stage is to build the 5-seater jet that will be at the centre of a new air transport taxi business.
Lilium says its electric jet will be able to transport people up to 300Km in one hour "at a price comparable to ground transport". In a press release the firm made clear the value on offer from its jet transport: "An example 19 km journey from Manhattan to JFK Airport could last as little as five minutes. The jet's economy and efficiency means flights are predicted to cost less than the same journey in a normal road taxi."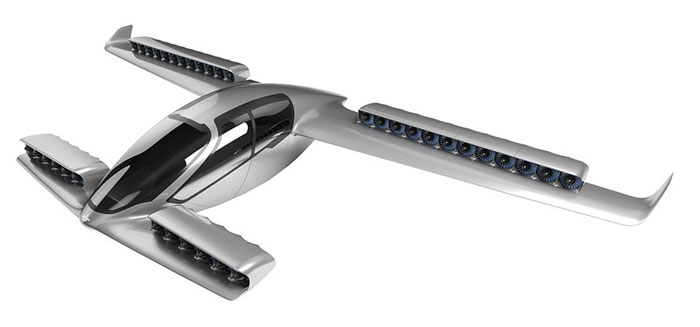 For a discussion of the technologies behind the Lilium jet car you can head on over to the dedicated tech page hosted by the startup. In summary the 5-seater Lilium jet is all electric, has a range of 300km, and can fly at 300km/h. It is designed to work on-demand, like hailing an Uber, and it can land in much smaller areas than a plane thanks to its VTOL capabilities. It's also a low noise zero-emissions vehicle which is an important consideration in the city, or indeed in rural destinations.
The last time HEXUS looked at flying car projects was in January, when Airbus announced its "future of urban mobility" would be demonstrated by the end of this year. It said it would start with a single-person vehicle. Airbus vehicles will eventually be autonomous and app summonable.