The Airbus Group plans to have a flying car prototype that it can demonstrate by the end of the year. While many tech companies are striving to develop self-driving cars that hug the roads the aerospace giant is looking to make its flying cars autonomous, and app summonable. Airbus reckons that roads are too congested and need billions in infrastructure development so its flying autonomous cars will be the future of urban transport.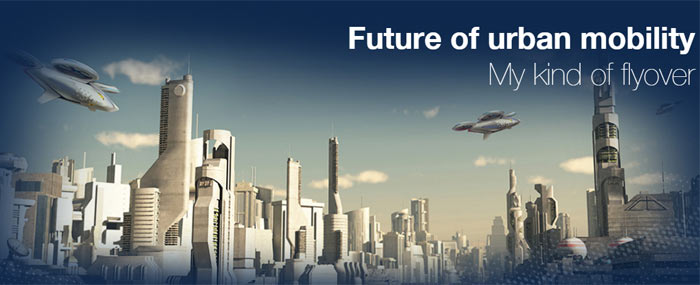 Airbus image
Reuters was at the DLD digital tech conference in Munich listening to Airbus CEO Tom Enders talk about plans for the Airbus Urban Air Mobility division. "One hundred years ago, urban transport went underground, now we have the technological wherewithal to go above ground," Enders told the DLD attendees. With this in mind Airbus is readying a clean-tech powered autonomous flying car.
Airbus will be making more than one kind of flying car but the first prototype vehicle will be designed for single-person transport. The demonstration of such a vehicle in flight is intended to be provided before 2017 is out. It is envisioned that people won't buy these flying cars but will book them using an app for specific journeys in the city.
Enders talked up the potential of flying cars and the positive aspects of this mode of transport. He said there is little or no congestion in the air, and that today's road cars require "billions [invested] into concrete bridges and roads".
Airbus is the world's largest maker of commercial helicopters and aims to build autonomous flying cars before a new entrant from the tech industry can act, disrupt, and succeed in a similar endeavour.