The news



Hauppauge is finally making available under its own brand the twin-tuner digital terrestrial TV USB stick that we saw at

September's IFA show

in Berlin and which is already on sale for Macs as the £100

Elgato EyeTV Diversity

and for Windows as the £90

Pinnacle PCTV Dual DVB-T Diversity Stick

.



Significantly, on this, the launch day of consumer versions of Windows Vista, the keenly priced (SRP £79.99 inc VAT) WinTV Nova-TD is said to be compatible with the new operating system.

New Vista drivers are also reckoned to add compatibility to a dozen of the company's other TV tuner products, plus a bunch of PVRs.

Check out page three to see if your Hauppauge kit has new Vista drivers.

Like the OEM products that Hauppauge supplies, the WinTV Nova-TD takes the signal coming into its two tuners - set to the same channel, of course - and uses digital processing to compare, contrast and keep what's good.

As a result the product holds out the promise of watching Freeview digital TV in areas where reception is normally too poor and also on the move in a trains, coaches and cars.

Two aerials are required, of course, and these come in pack and need to be separated as far as possible to help the technology do its job.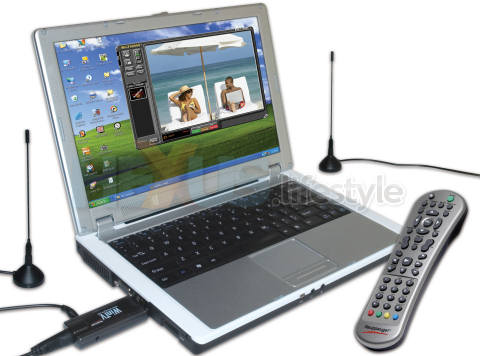 When not on the move - and assuming reception is okay - there's no need to use aerial-diversity technology, so it then becomes possible to watch one TV programme while recording another.

HEXUS.lifestyle is planning a group test of diversity-tech USB TV tuners that will also include Terratec's £100 Cinergy DT USB XS Diversity and we've given the Hauppauge a quick try out already - though not yet on the move.

We were a bit surprised and disappointed to find that in our north east London offices, the twin-aerial arrangement didn't allow us to watch TV at all - we still needed to use a loft aerial - but reception there is notoriously poor, so it was probably unreasonable of us to expect miracles.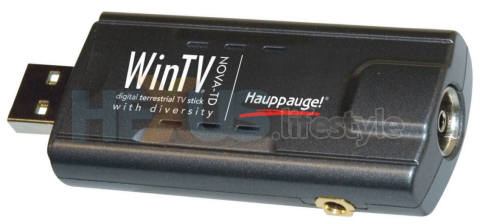 Picture quality was just fine from the loft aerial but, seemingly, the two "high gain" indoor stick aerials that Hauppauge provides simply weren't pulling in strong enough signals. But our lab building has extremely thick walls and is in the north part of the building facing away from the strongest local transmitter - Crystal Palace.

Check out Hauppauge's WinTV Nova-TD press release on page two and its Vista drivers release on page three, then comment in this thread in the HEXUS.lifestyle.news forum.

HEXUS.links
HEXUS.community :: discussion thread about this article
HEXUS.lifestyle.headline :: Elgato promising in-car TV reception at over 100mph!
HEXUS.lifestyle.headline :: Terratec Cinergy DT USB XS Diversity
HEXUS.net :: All IFA 2006 coverage

External.links
Hauppauge UK - home page
Hauppauge UK - Vista drivers support page

Elgato - EyeTV Diversity
Pinnacle UK - PCTV Hybrid Pro Stick for Windows
Terratec UK - Cinergy DT USB XS Diversity