The news



You might not know it but there's a hard-fought worldwide battle going on for market share in LCD TV sets and it's badly hurting all the makers. The price war is bad news for them but, in the short-term, good news for consumers. However, it's possible to compete on features, not just price, and that's clearly what Sharp is now doing, judging by its line-up of sets at last weekend's combined What Hi-Fi? and Best of Stuff shows.



The star of Sharp's showing was a massive 65in LCD model, the LC65GD1E. This is claimed to be the world's largest LCD TV set and is one of five true high-def (1080p) Aquos models the company is offering in the UK.

Retail price is around £10,000 (inc VAT) or even higher but the other four sets are more affordable.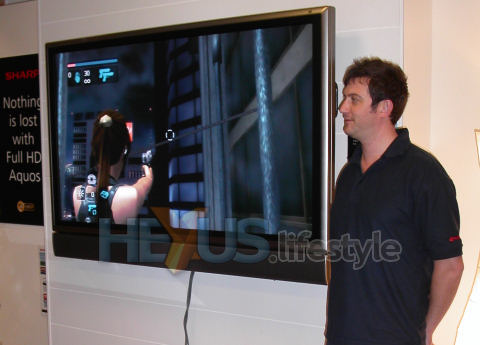 He's not in the same league as Fujitsu's dollies but at least the 65in Sharp
LCD set is expected to be a less expensive than Fujitsu's 65in
plasma offering - though someone who'd consider paying out close
to £10K for a set probably wouldn't be overly worried about the extra


Baby of the 1080p Aquos range is the 37in LC-37XD1E, with a likely price of £1,500. As a show-related special, Sharp itself is selling the set for £1,299 and offering similar online discounts on all other Aquos models, except for Big Bertha. This might seem to contradict our introduction but, truth is, we'd expect you to be able to match or better Sharp's own prices if you do check on the web to see which of the usual suspects is offering these products.

Next up the price ladder is the LC-42XD1E (likely price £1,900; special price £1,699), followed by the LC-46XD1E (£2,600/£2,299) and then the LC-52XD1E (£3,300/£2,999). Detailed specs for the four "smaller" models are on page three (following Sharp's press release on page two) but we await comparable info on the 65-incher.

The other show specials Sharp is offering are £899 for the LC-37GD8E, a 1366 x 768 set; £199 for the TU-R160H twin-tuner Freeview PVR; £79 for the DV-SV97H, a DVD player with 1080i upscaling and DivX 6 compatibility; and £5,999 for the XV-Z21000 - a 1080p projector with a claimed 12,000:1 contrast ratio.

Oh, and though Sharp is on Sony's side when it comes to hi-def DVD, rather than with Microsoft, the company wasn't showing a working Blu-ray Disc player, only a mock up within a display cabinet. As a result, the prime source of HD being shown on the 65in LCD model was, rather embarrasingly we thought, a Microsoft Xbox 360 console!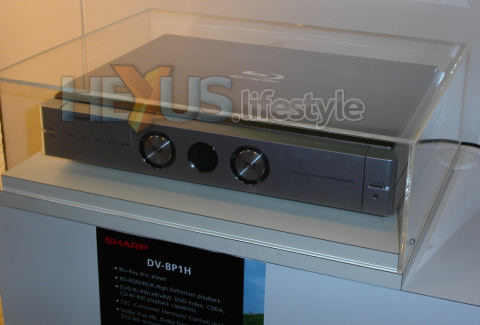 So, are you tempted by Sharp's special deals or will you be putting your name down for a 65-incher? Check out the press release on page two and the specs on page three, then let us know in this thread in the HEXUS.lifestyle.news forum which way you'll be jumping.



Update - November 8, 2006, 11:55



We've corrected the price for the 65in LCD set which, we only realised this morning, has been available in the UK for some while.

HEXUS.links
HEXUS.community :: discussion thread about this article



Reports from What Hi-Fi? and Best of Stuff shows



HEXUS.lifestyle.headlines :: Fujitsu promising 1080p plasmas for 2007
HEXUS.lifestyle.headlines :: UK punters get first chance to go hands on with Sony PS3

External.links
Sharp UK - LCD sets - show special offers
Sharp UK - all show special offers
Sharp UK - home page