The news

Sony says that its first Blu-ray Disc burner, the BWU-100A, should be available in Europe this month at an estimated VAT-inclusive price of €960 (£648) - a figure that strikes us as a complete rip-off when compared to the US price of US$750 (£380 ex-VAT/£447 inc).

What makes the price even harder to stomach is that this buys a 5.25in EIDE drive that isn't yet able to play commercial Blu-ray Disc movies, even if it's fitted into PC that does have an HDMI-equipped graphics card!

But Sony seems pretty unconcerned about the situation. All it says is that it's planning to offer customers a free upgrade service some time "later this year" to the supplied CyberLink PowerDVD player software and that this should allow the drive to handle commercial BD movies - "in a suitably-specified playback environment".

The absence of BD-movie playback reflects the situation reported by CNET at the burner's Australian launch and is, to our minds, inexcusable now that a further two months has passed.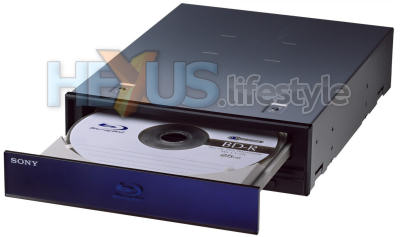 We believe Sony could, if it had chosen, supplied player software that would work with BD movies. After all, it's selling VAIO notebook PCs that come with InterVideo's WinDVD BD app - and that lets them play BD movies.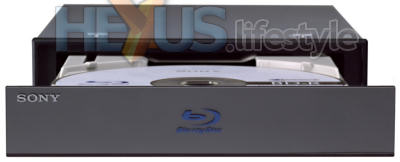 Even more damning, it's our understanding that CyberLink is able to supply - right now - a BD-certified version of its PowerDVD HD software that would do the job. This was demonstrated at the recent IFA show by CyberLink and a number of its business customers, including Fujitsu-Siemens.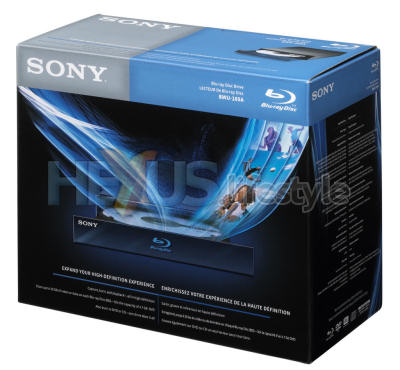 So what use is the burner at the moment?

Well, Sony says that the bundled Cyberlink suite provides a "complete software application for capturing, authoring, editing and burning high-definition content such as personal and professional high definition camcorder footage onto BD discs".

The BWU-100A, Sony reckons, "is optimised for keeping the videos in the native HDV 1080i format for playback on Blu-ray Disc players BD-ROM drives while the software can also down-convert high-definition videos for burning on standard DVDs".

The supplied Cyberlink BD Solution software suite contains:



* PowerProducer - DVD/CD authoring and BDAV authoring. For capturing HD video from HDV camcorders and recording it to BD-RE media
* PowerDirector 5 - HD video-editing
* Power2Go - data-writing
* InstantBurn 5 - packet-writing (for drag-and-drop file copying). Said to supports UDF 2.5/2.6 files for BD
* PowerBackup 2 - yup, backup software
* PowerDVD 6 - a player for DVD Video, Video CD and BDAV. This is the app that requires the software upgrade to be able to play BD movies



So, initially, it looks as though Sony's first Blu-ray Disc burner is likely to have most appeal (or only appeal) to videographers who've switched to shooting in the high-def HDV format.

Still interested? Then dive over to page two to read Sony Europe's press release and check out the specs on stuff such as supported discs formats and claimed write and read speeds.

We're certainly not gagging to get hands on but how about you? Tell us your thoughts in this thread in the HEXUS.HD forum.


HEXUS.links
HEXUS.community :: discussion thread about this article
HEXUS.lifestyle headline :: Sony's first Blu-ray Disc burner won't play commercial BD movies!
HEXUS.community :: discussion thread about the ABOVE article
HEXUS.lifestyle headline :: First AVCHD hi-def camcorders due from Sony in September
HEXUS.lifestyle headline :: Blu-ray and HD DVD blank-disc price shocker!
All HEXUS IFA coverage :: IFA - Internationale Funkausstellung - Berlin 2006

External.links
CNET Australia - First Blu-ray disc drive won't play Blu-ray movies
Sony USA press release - SONY UNVEILS FIRST BLU-RAY DISC DRIVE BURNER