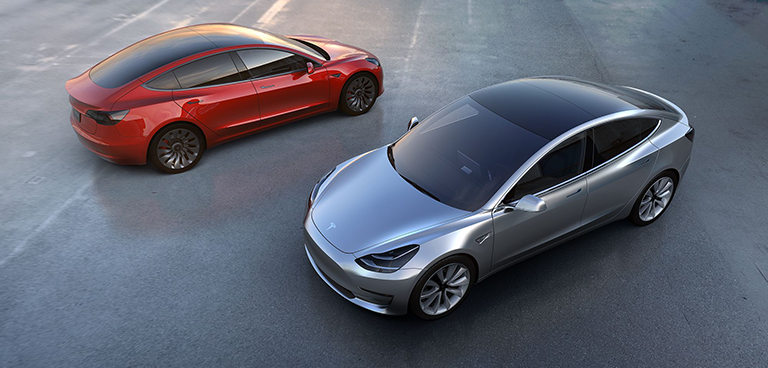 Every once in a while a technologically advanced product will surface with the potential to transform an entire industry. In the motoring world, that product is arguably the Tesla Model 3.
Unveiled on March 31, 2016, the Model 3 arrived as Tesla's lowest-cost vehicle to date, with pricing starting at $35,000 and reservations open for $1,000. Not exactly pocket change, but technology fiends and motoring enthusiasts aren't deterred, with Tesla claiming a stagging 276,000 reservations within the first 72 hours.
The numbers are phenomenal and the hype alone suggest that Model 3 will be the most popular all-electric saloon car to date. Not all the reservations will translate to sales, mind, and there's still plenty of uncertainty surrounding production, as Model 3 deliveries aren't expected to begin until late 2017.
What we do know is that Model 3 will have a range of 215 miles per charge, it will do 0-60mph in under six seconds, it can house five adults, has two boots (front and back), a five-star safety rating in all categories and AutoPilot driver assistance.
A remarkable car with no shortage of question marks, so what's your take? Are you tempted? Is the jury still out on all-electric cars? Or have you already made your reservation? Let us know using the comments facility below.