Introduction
This is simply a copy of the introduction and conclusions from the full review on HEXUS.net.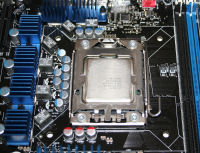 Earlier today we took an in-depth look at the architecture of Intel's newest microprocessor. We surmised that it took the guts of award-winning Core 2 and whilst not adding that much more to pure execution power, it removed many of the interface and bandwidth constraints that held that design in check.

Core 2 was already faster than AMD's Phenom X4, so it was a case of Intel extending performance leadership in the mid-range and high-end desktop space, as well as solidifying its server/workstation offerings.

Now, though, we take a look at the desktop Core i7 and see just how fast it really is.

Please, please take a look at the architecture piece to see what makes Core i7 tick along.