Introduction
This review is simply a copy of the introduction, pre-benchmark assessment and final thoughts from the full review on HEXUS.net.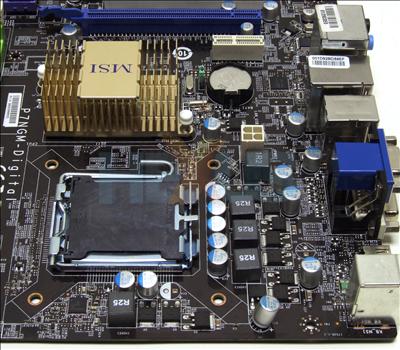 Better late than ever is an adage that rarely applies to the fast-moving PC industry. Miss a timeframe and competition is such that you're always playing catch-up.

NVIDIA can be thought of being in that boat as far as chipsets with integrated graphics for Intel's S775 processors (Pentium 4, Core 2, etc) are concerned, because it currently plies the market with a range of GeForce 7-series boards whose specifications are a little long in the tooth. Exacerbating matters further is Intel's launch of its next-generation 4-series IGP, which we took a look at here.

Today, however, sees the GPU heavyweight launch two new IGP-based motherboards for Intel CPUs, and whilst first seen by HEXUS in March of this year, NVIDIA is formally introducing the GeForce 9300 and 9400 (MCP7A) chipsets.

Packed in with multimedia goodness allied to a capable DX10-class gaming core, MCP7A, in both incarnations, does battle with Intel's G45 for IGP supremacy for, well, Intel CPUs. AMD fight in the IGP space with the 780G and 790GX chipsets but these remain based on its own CPUs.

Targeting the volume space with an up-to-date single-chip design, NVIDIA really needs to get this right. Read on to find out if it does.