Record companies, represented by the BPI, will meet up with PM David Cameron on 12th September. These media content rights holders will be asking for government help to push major internet service providers (ISPs) to sign-up to providing details on illegal downloaders, in order to police such activity. The Guardian reports that combating digital piracy by compiling a list of illegal downloaders and implementing a kind of 'three strikes' policy is what the media rights holders are striving for.

BT, Virgin Media, BSkyB and TalkTalk have been asked by the BPI and British Video Association to sign up to a voluntary code to create a database of file sharers. Under the scheme those found to be illegally downloading would get a series of warning letters with directions to legal alternative sources. If the first three letters didn't curtail user behaviour a number of actions/sanctions could then be taken; the user might find their connection throttled, further site blocking implemented, internet disconnection and "ultimately prosecution".
Media content rights holders are irked that The Digital Economy Act, designed to help combat piracy, has yet to be implemented despite becoming law in 2010. It is thought that the government will not enforce these new laws before the next general election.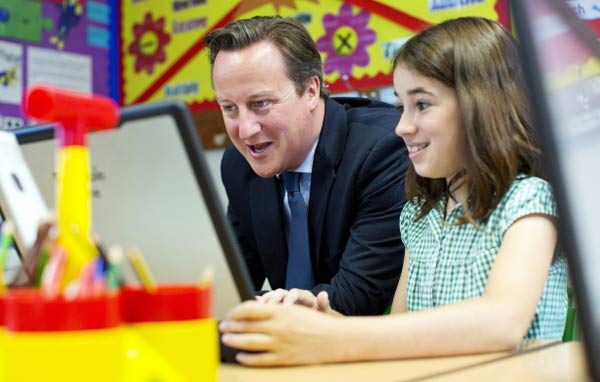 Two of the major ISPs listed, Virgin and Talk Talk have both negatively commented on the collection of user data for this download policing activity. Talk Talk's concerns were that such data collection is questionable activity under the Data Protection Act. "We are involved in discussions about measures to address illegal file-sharing and ultimately would like to reach a voluntary agreement. However our customers' rights always come first and we would never agree to anything that could compromise them," said a spokesperson for Talk Talk. Meanwhile over at Virgin; "Music and film companies are speaking to broadband providers about how to address illegal file-sharing but what they're currently proposing is unworkable," commented spokesperson Emma Hutchinson.
Recent Ofcom statistics show that between November 2012 and January 2013, UK internet users illegally downloaded 280 million music tracks, 52 million TV shows, 29 million films, 18 million eBooks and 7 million computer games. The data also revealed that around 18 per cent of UK internet users admit to recently downloading pirated files but only 9 per cent fear getting caught.