Kin enough
Graphics giant NVIDIA narrowly beat market expectations in Q1, with revenue of a billion dollars representing a 51 increase on the same quarter a year ago. Its net income of $137.6 million was definitely an improvement on the loss of over $200 million a year ago.
CEO Jen-Hsun Huang apportioned much of the upturn in NVIDIA's fortunes to the ramp of Fermi parts getting it back into the high-end graphics game. "With our new Fermi-class GPUs in full production, NVIDIA's key profit drivers are fully engaged," he said. "We shipped a few hundred thousand Fermi processors into strong consumer demand."
For us though, the most interesting comments concerned the current direction of Tegra - NVIDIA's move into the ARM-based SoC market. While Huang was keen to big-up the significance of Tegra finally appearing in a phone - the Microsoft Kin - he did so against the background of his Tegra boss - Mike Rayfield - having previously admitted that he over-committed to Microsoft while developing Tegra.
We spoke to Rayfield a few weeks ago and he confessed that he had underestimated the speed with which Google's Android OS would take-off. On reflection, however, Microsoft's decision to give initial chip exclusivity for Windows Phone 7 handsets to Qualcomm must have felt like a pretty hefty kick in the unmentionables.
The fact that, thus far, the Microsoft Zune and Kin have hardly set the world on fire must add to Rayfield and Huang's conviction that it's time to refocus Tegra, and that's exactly what Huang confirmed during the Q&A session following the earnings conference call. "On the second generation [of Tegra], we were able to expand to focus a lot of our energy around Android," he said.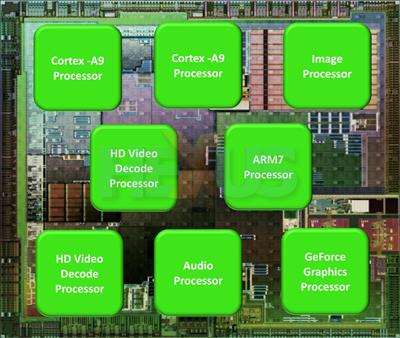 The Tegra 2 SoC