European promise
Acer and AMD hosted a joint press event in Milan at the start of this week to co-announce the AMD Opteron 6100 series of server processors and a new range of Acer servers that will use them.
For Acer, this was pretty much a follow-on from the launch of its new server offering last December, an impression reinforced by the absence of Acer CEO Gianfranco Lanci at this one. HEXUS.channel was at the original event and asked Acer server boss Gianluca Degliesposti why it was going with an Intel-only offering. He was at AMD until a couple of years ago, you see.
At the time Degliesposti essentially said Acer was going to wait and see what AMD had to offer. He must have known full well what was on the cards: Acer was waiting to coincide its AMD offering with the launch of AMD's new eight and 12-core Opterons - codenamed Magny Cours.
Degliesposti referred to our question of four months ago at the start of his Monday presentation and confirmed the above. "We like competition," he said. "We think AMD has done a good job after Barcelona." Just to remind you, Degliesposti was sales and marketing VP of the commercial (Opteron) division of AMD at the time of the Barcelona launch.
He wasn't the only person to shudder at the memory of the launch of Barelcona in late 2007, when AMD was under great pressure to deliver a strong response to Intel raising its game and failed to do so. We said this was a joint press conference and also present was VP and GM of AMD's server and embedded divisions Pat Patla. "These are the first eight and 12-core processors for the x86 server space," said Patla. "This is the second wave of Opteron."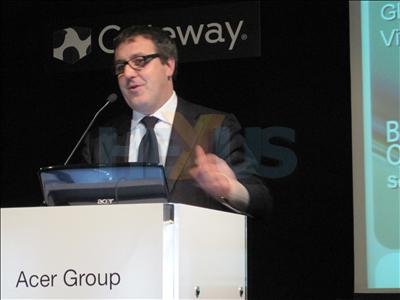 Degliesposti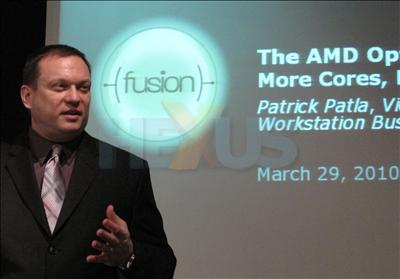 Patla