Ratewatch
When banks go bust and stock markets go barking mad, the average technology consumer could be forgiven for wondering if, bad though the news is, they have avoided being directly affected by it themselves.
However the latest upshot of Bankageddon is a rapid weakening of the British pound against the US dollar. Last July you could still get two dollars each of your pounds, but by the start of October the exchange rate has dropped to below $1.80. It still managed to stay above $1.70 until a week ago but since then it has dropped rapidly and by close of play today it had dropped to $1.55.
Given that most technology vendors price their products in US dollars it's fair to assume that the GBP price of these products is set to go up. So HEXUS.channel spoke to Elan Raja (pictured), a director at UK etailer Scan, to find out what this means for the channel and for consumers.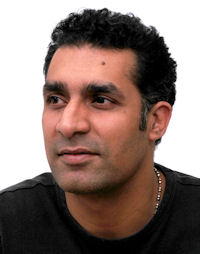 "Vendors have announced price increases based on exchange rate fluctuations and we're looking at a 25-30 percent increase," said Raja. "However it's important to remember that a lot of products, like memory, are historically very cheap. It must also be stressed that this isn't a price increase [referring to manufacturing cost] - just an adjustment for the dollar/pound exchange rate."
That's a pretty big price jump. We suggested that this might be a good time to go on a technology buying spree, to get products before the rises filter through. It looks like it's not as simple as that.
"Most distributors revise their prices on a daily basis, so the EDI boys [Electronic Data Interface] have to follow suit," said Raja. "Also, even companies that have inventory at the old price can use 'replacement cost pricing', from which they stand to gain."