The Foundry Company
AMD has confirmed who will be heading up its new, spun-off manufacturing venture, provisionally called The Foundry Company (TFC).
The CEO will be Doug Grose (pictured), who is currently AMD's senior VP of manufacturing operations and the Chairman will be Hector Ruiz, who is currently executive chairman of AMD and was CEO until last July.
AMD will own 44.4 percent of TFC and government backed Abu Dhabi investment company ATIC will own 55.6 percent. TFC will have around 3,000 employees taken from AMD's operations in the US and Germany. The HQ will be in Silicon Valley and the long anticipated new fab in New York state is now expected to be built and owned by TFC.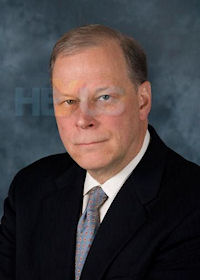 "Today is a landmark day for AMD, creating a financially stronger company with a tightened focus," said Dirk Meyer, president and CEO of AMD. "With The Foundry Company, AMD has developed an innovative way to focus our efforts on design while maintaining access to the leading-edge manufacturing technologies that our business needs without the required capital-intensive investments of semiconductor manufacturing. I particularly want to congratulate our Chairman Hector Ruiz, whose vision and leadership of our Asset Smart strategy is fulfilled today."