Final thoughts and rating
We've always approached hybrid storage solutions with caution. They tend to feel like a stop-gap to something better, and it often seems simpler to install a small solid-state drive alongside a large hard-disk and then manage the data yourself.
However, the more time we spend with hybrid solutions, the more we begin to appreciate exactly what it is they have to offer. In this case, and after a few days of use, the Synapse cache has dramatically improved the responsive of our test PC. Windows 7 is fast to boot, our regular applications load quickly, and the difference between running the PC with or without the cache is impossible not to notice.
The performance boost is hugely-convincing and the SSD-like responsiveness is all down to a series of complex Dataplex algorithms that ensure only the most relevant blocks need reside on the SSD. Not having to store entire files suggests that the 32GB cache offered by the 64GB drive will be sufficient for most users, and the relatively-small capacity helps keep cost below £120.
A few provisos remain - the Synapse is only compatible with Windows 7 and will serve as a cache to only one pre-defined volume - but it's considerably cheaper than the RevoDrive Hybrid and it's noticeably more flexible, too.
Bottom line: functioning alongside your existing hard disk, the OCZ Synapse is an impressive upgrade for any Windows 7 PC.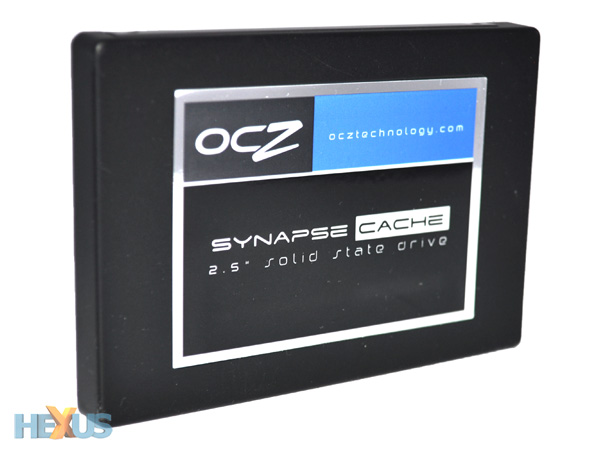 The Good
Clever mix of performance and capacity
Cache can deliver SSD-like speed in ideal scenarios
Easy upgrade for hard-disk based PCs
Ideal for use in a laptop with two storage bays
The Bad
Only compatible with Windows 7
Won't always offer the speed of a comparable SSD
HEXUS Rating

OCZ Synapse (64GB)
HEXUS Awards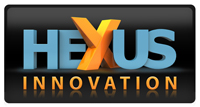 OCZ Synapse (64GB)
HEXUS Where2Buy
The reviewed 64GB OCZ Syanpse solid-state cache is available to purchase from SCAN.co.uk*.
HEXUS Right2Reply
At HEXUS, we invite the companies whose products we test to comment on our articles. If any company representatives for the products reviewed choose to respond, we'll publish their commentary here verbatim.
*As always, UK-based HEXUS.community forum members will benefit from the SCAN2HEXUS Free Shipping initiative, which will save you a further few pounds plus also top-notch, priority customer service and technical support backed up by the SCANcare@HEXUSforum.