Power Consumption, Temperature and Noise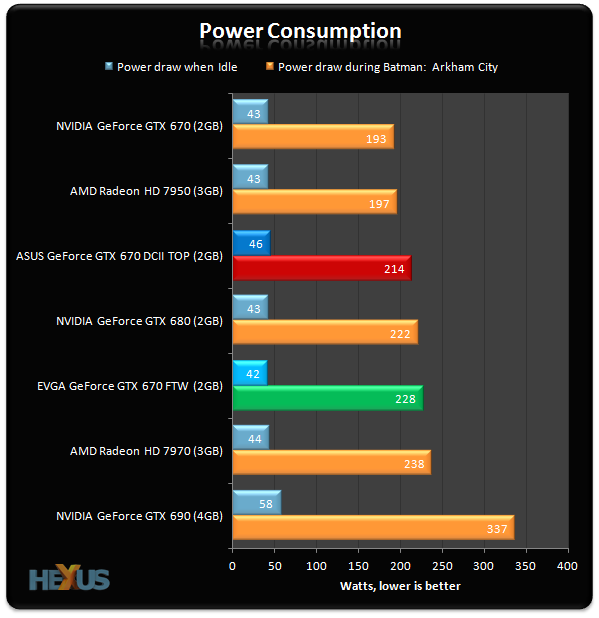 We found the EVGA card to be slightly more hungry when playing Batman: Arkham City, but there's not a lot in it - the power characteristics of both factory-overclocked cards are similar.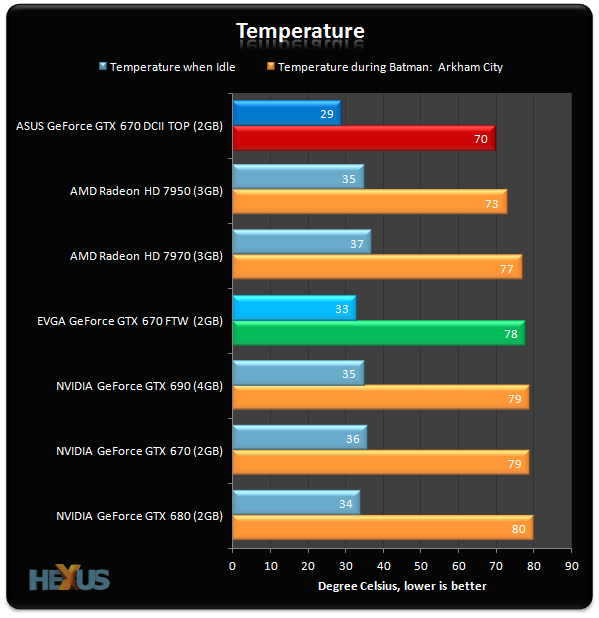 Here's where things get interesting. EVGA's GTX 670 FTW does well to keep the factory-overclocked card running below 80ºC under load - it's actually cooler than the stock-clocked reference design - but ASUS's custom-cooled GTX 670 DirectCU II TOP is in a different league all together.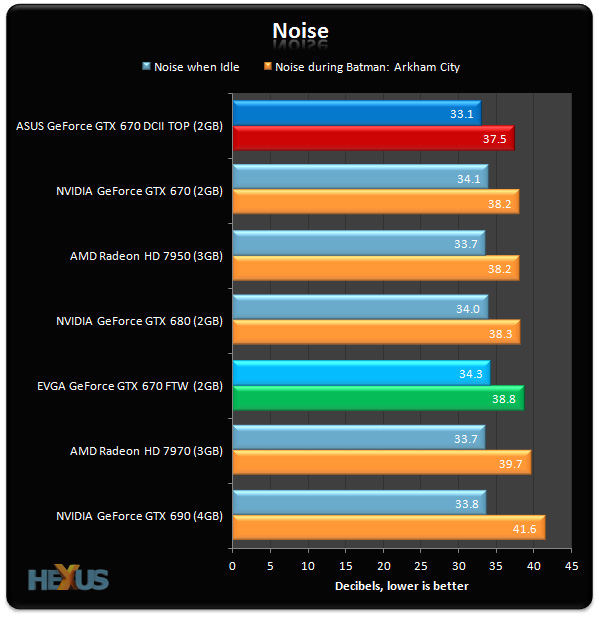 We see a similar pattern in our noise evaluation; the EVGA card isn't particularly loud and performs similarly to a reference GTX 680, but it isn't as quiet as ASUS's custom DirectCU II cooler.