Benchmarks: Power Consumption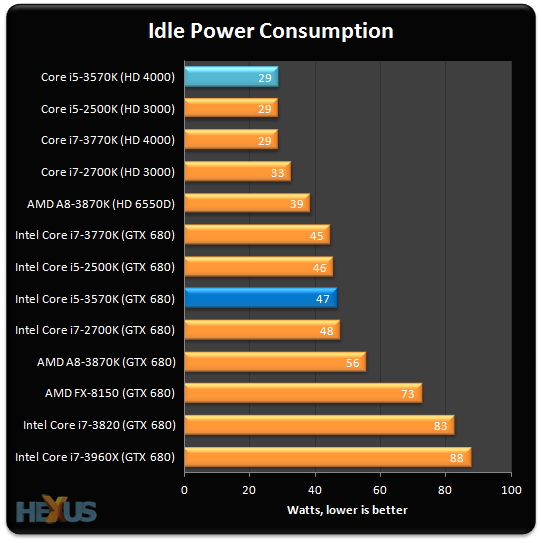 We'd expected slightly better idle power-draw from the 3570K.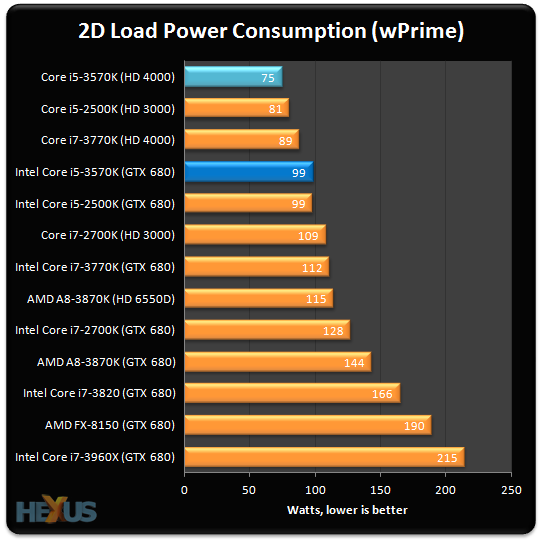 The 2D load numbers make a little more sense. The chip is slightly more power frugal than a 2500K when both are using their respective IGPs for video-output purposes.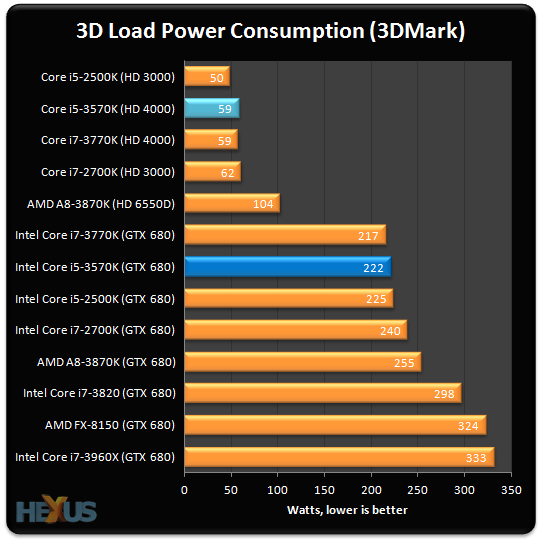 The higher-than-expected gaming numbers suggest that our ES chip has a higher default voltage than shipping parts. We can't confirm this presumed fact until a retail-boxed model lands at our door, but the under-load 3570K voltage is a smidge higher than the 3770K's.