Last week we had a quick look over the Lenovo IdeaCentre Horizon 27-inch Table PC which is now up for pre-order for US customers. Intel must think that Lenovo are onto something good as, according to Taiwan's DigiTimes, it is currently "promoting its adaptive all-in-one PC concept" to manufacturers, this concept which sounds a lot like Lenovo's recently launched AiO.
The DigiTimes reports that "The adaptive all-in-one PCs share a similar industrial design as a standard all-in-one PCs, but have an internal battery, letting users carry them around. The devices also feature high-end specifications and a large-size touch panel to allow interactions between multiple users for gaming or art." Furthermore the screen sizes proposed for these machines are between 18.4 and 27-inches.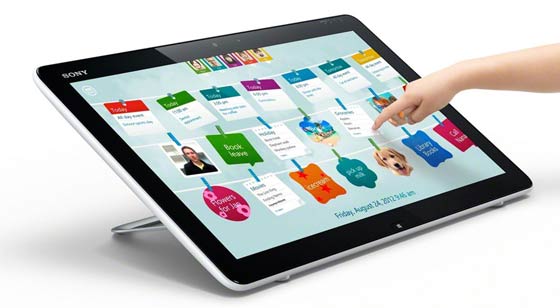 These "adaptive AiOs", as we shall call them from now on, will contain an on-board battery, allowing them to be lugged from room to room and from table to table with plenty of time to go and get the power adapter if you want to settle and use the PC in another area for more than a couple of hours. Also Intel specified that the new AiOs should be able to lay flat. A lot of the Lenovo IdeaCentre Horizon marketing showed its adaptive AiO working in this fun and creative-friendly mode.
Further details of the Intel adaptive AiO spec include the construction materials; currently a magnesium-alloy chassis is preferred. However towards the end of 2013 Intel wants to see higher res displays and construction using "compound materials-based parts". The chassis will contain computer systems based upon Intel's thin Mini-ITX form factor. Manufacturers such as ASRock, Gigabyte Technology and ECS already have suitable models ready according to DigiTimes sources.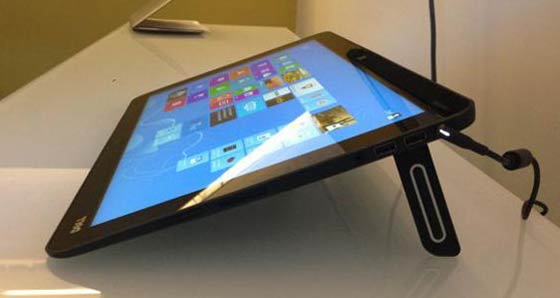 If this extra flexibility offered by portability and table friendliness can be added to AiO PCs, without the prices being hiked too much, then it should be a popular attraction for families. Creative users may be attracted if more professional touch friendly Windows apps for art and music arrive on the marketplace. I'd like to see the likes of Adobe and Korg bring out some creative apps for Windows 8 which would make these big touchscreen Table-PCs desirable, offering much more control twiddling room than an iPad, for example.